Posts Tagged 'John Adams'
December 20, 2013 | by Titi Nguyen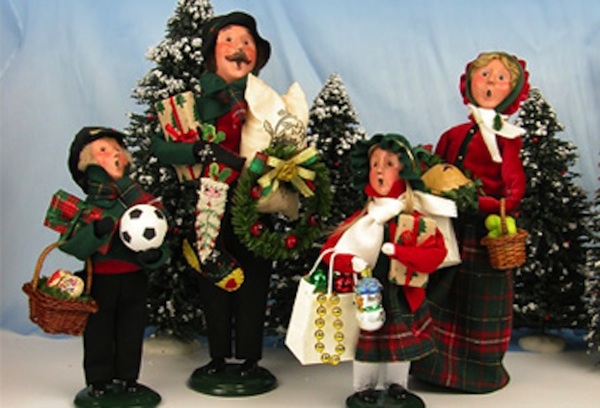 Several years ago, my mother announced she was through with Christmas trees. She and my father were tired of buying the thing, lugging it home, and decorating and taking it down. There would be no more tree unless we, their four grown children, put it up ourselves. That year my siblings and I drove to the Quincy Artery Garden Center, ten miles outside Boston, and dragged an eight-footer home. It was like wrangling an alligator; the sharp needles dug into our hands and the peak scraped against the living room ceiling, leaving a long gray trail across the "Cotton Balls" ultra-white paint my father had applied mere months before. That was the last yuletide tree at my parents' house.
Each year I've urged my older brother to revive this tradition; naturally, the job falls to him, since, in the Vietnamese custom, he lives with our parents in their house along with his wife and children. The rest of us have moved out. But his two jobs sometimes don't afford him time to sleep or eat, let alone embellish a tree. My sister has her own family's tree to tend to now, and I don't expect my younger brother, the baby of the family, to take action. I am the biggest tree enthusiast, but my returns home from New York City are always too late. My mother firmly believes in getting maximum use out of any purchase; our pine usually went up right after Thanksgiving and lasted into late February through the Asian Lunar New Year.
As a child I always thought our tree was special. My cousin's tree, carried up from the basement each year by my uncle, looked creepy to me, the flame-retardant branches screwed into a skinny wooden pole painted green. My family kept fresh spruces that filled our living room with a peppercorn smell. The ornaments, whose individual histories and significances we'd forgotten or simply didn't know, seemed to have come from a Goodwill bin. Most had been passed along to us by my parents' housekeeping clients, people they cleaned for in the wealthier neighboring towns. I remember a baked clay piece shaped like a Christmas tree, looped through with green ribbon and painted in cursive across the base: Merry X-mas, Kilborns! There was also a glazed ceramic baseball player in a striped jersey holding a bat over his shoulder that read BENJAMIN; each year, we celebrated the athletic talents of some little-league slugger we'd never met. The glue on some pieces had yellowed and cracked, and various parts had fallen off—the bow on a ceramic wreath, the plastic googly eyes of a square snowman fashioned out of Popsicle sticks. Instead of the usual star, we had an angel whose rubber head was constantly rolling off. To get her onto the tree, you had to stick the top branch up her velvety skirt.