February 22, 2013 | by Ezra Glinter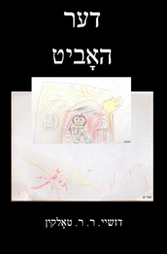 One of the best things I've ordered on the Internet recently is a Yiddish translation of The Hobbit. After getting lost in the mail in the wake of Hurricane Sandy, it finally arrived: a medium-sized white-on-black paperback titled Der Hobit, with a dedication to the "workers and residents of the Newtonville Starbucks (my office)." The translator, Barry Goldstein, is a retired computer programmer, and reworking The Hobbit is only one of his hobbies. He is an arctic traveler who has taken several trips to Greenland, and he has rendered accounts of Shackleton's voyages into Yiddish. He is also on the editorial team of a more momentous, if not quite as whimsical, project: the new Comprehensive Yiddish-English Dictionary, released in January by Indiana University Press. Now, thanks to Goldstein, I have the Yiddish Hobbit, and the means to read it.
A dictionary is meant to be a reflection of a language (or a prescription for it, depending on your view), but the Comprehensive Yiddish-English Dictionary reflects an entire culture. (In the interest of full disclosure, the dictionary received a grant from the Forward Association, which publishes the newspaper for which I work.) Unlike previous dictionaries, its audience is mainly English speakers, not Yiddish. It is aimed at readers of Yiddish literature (or Yiddish translations of children's fantasy novels), rather than people who want to speak or write the language, though an English-Yiddish dictionary is also on the way. In the battle between descriptivism and prescriptivism it takes a middle path, erring on the side of the descriptive. Taken with its predecessors, it tells the story of Yiddish in America. Read More »
September 26, 2012 | by Jon Canter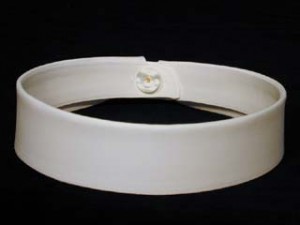 An old Jewish man is hit by a car. As he lies in the road, dazed and bleeding, a woman rushes over, takes off her jacket, folds it, and puts it under his head.
"Are you comfortable?" she asks.
"Meh. I make a living."
I was eight when my father told me this joke. I wasn't sure I understood it. Jews worried more about making a living than being run over. Was that it? One thing I was sure of was that the road was in Golders Green, in northwest London, where I grew up and was bar mitzvahed.
Golders Green made me. Jews made me, with their jokes and their food and their pride and their warmth and their anxiety and their love of scholarship. I cannot be unmade, even though I haven't been inside a synagogue since my bar mitzvah.
How far can you go from Golders Green and still be Jewish?