Posts Tagged 'James Cagney'
February 21, 2012 | by Perrin Drumm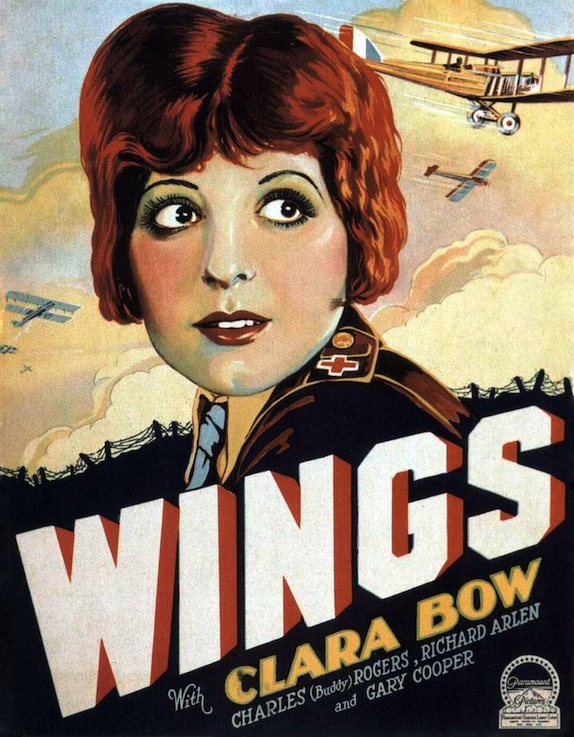 On February 26, approximately forty million people will tune into ABC to watch the eighty-fourth Academy Awards. It was around this time eighty-three years ago that the first winners of the Academy Award of Merit were notified, via telegraph, even though it would be another three months before the ceremony itself took place—an event that drew an audience of only 270 people, each of whom paid five dollars for a private dinner at the Roosevelt Hotel. While guests dined on filet of sole sauté au buerre and half-broiled chicken on toast, master of ceremonies Douglas Fairbanks dispensed with the awards in a mere fifteen minutes. There were no speeches and no cameras. It was the only untelevised Academy Awards in history.
There aren't too many people who are still under the impression that the Oscars shine an unbiased eye on all the films of the year. But, in fact, it was never intended to be an impartial awards ceremony. According to MGM studio head Louis B. Mayer, who created the awards, "the best way to handle [filmmakers] was to hang medals all over them ... If I got them cups and awards they'd kill themselves to produce what I wanted. That's why the Academy Award was created." Predictable though they may now be, even the most jaded of cinephiles can't help but get at least a little excited when the nominations are announced each year.
Only this year one not-so-predictable contender was announced: the unlikely audience favorite The Artist swept up ten Oscar nominations, including Best Motion Picture. If it wins it will be only the second silent film in history to win in the category. The other was Wings, a war film by William A. Wellman, which won Best Picture at the very first Academy Awards.
This fact alone is a point of contention. In 1929 the Best Picture award was split into two separate categories, Unique and Artistic Production, which went to F. W. Murnau's Sunrise: A Tale of Two Humans, and Outstanding Picture, Production, which went to Wellman's action-packed WWI aviation adventure. The next year, when the award was consolidated into the single Best Motion Picture, it was Wings that went down in the books as the sole winner and, according to many historians, as the last great silent film. Read More »
February 6, 2012 | by Chris Wallace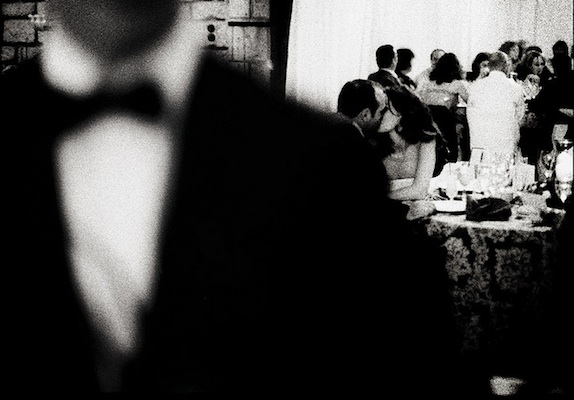 This is a story about the life and death of a Hollywood icon—much of it myth, uncorroborated hearsay, and patchwork nostalgia, but it's all how I remember it.
In its day, which is to say from around 1996 to 2003, Les Deux Cafés was the brightest starlet of the Hollywood nightlife scene, and like many of her sexy habitués, she was famously unpredictable, hauntingly seductive, and seemingly hell-bent on her own destruction.
Hidden in a nondescript parking lot, behind an unmarked steel door, the "the two cafés" girded a pair of Provençal-style gardens dotted with mosaic-top tables and dripping with night-blooming jasmine and eucalyptus. Around the old magnolia tree dropping its leaves on the slate slab floor, past the mobile garden bar (and tables 20-23), you approached the main house through the patio—an elevated porch, covered by a canopy of grapevines and three species of Japanese wisteria, and heated year-round by an outdoor fireplace. These were the most coveted tables (numbers 50-62), each of them handmade glass-tile arabesques—where Al Pacino shot double decaf espressos and Six Feet Under shot episodes, where Tim Roth and his family ate most Sunday nights, where Heath Ledger, Djimon Hounsou, Nicole Kidman, Ridley Scott, and David Lynch ate Hama Hama oysters and drank Veuve Clicquot on quiet nights, and Lenny Kravitz and Bill Murray chopped it up and table-hopped on the busy ones.
Inside the house, a two-story white clapboard Craftsman bungalow, you came to the walnut-paneled banquettes (tables 70-101), where romantic couples would be getting engaged. The House, which was placed on a trailer and moved several blocks to this site, had reportedly belonged to James Cagney in the thirties. Designer Paul Fortune—who, after his masterful work at Les Deux Cafés, would famously revamp the restaurant at the Sunset Tower—hung his own portrait of the actor over the indoor fireplace.
Behind the house was the cavernous kitchen, and down a long, poured-cement corridor, past the bathrooms where TV stars did cocaine, was the Trapeze Bar—a jazzy, high-ceilinged modernist boîte where, long after the California smoking ban, performers still puffed through their sets, and, right after the Grammys, Puffy would dance on tables and buy out the bar's collection of Krug Clos du Mesnil.
But, though the café was Siren-song beautiful, the real draw—what we lurch for with the electromagnetic descriptor vibe—was felt more than seen. The service was abysmal (infamously, and intentionally so), the food was okay, but the scene ... the scene was the thing. It was lost on no one that the garden tables were arranged as an amphitheater, the better to watch everyone else. Owner and guiding spirit Michèle Lamy casted the staff more than hired them, and, consciously or not, we all performed in her play. Read More »