September 25, 2014 | by Dan Piepenbring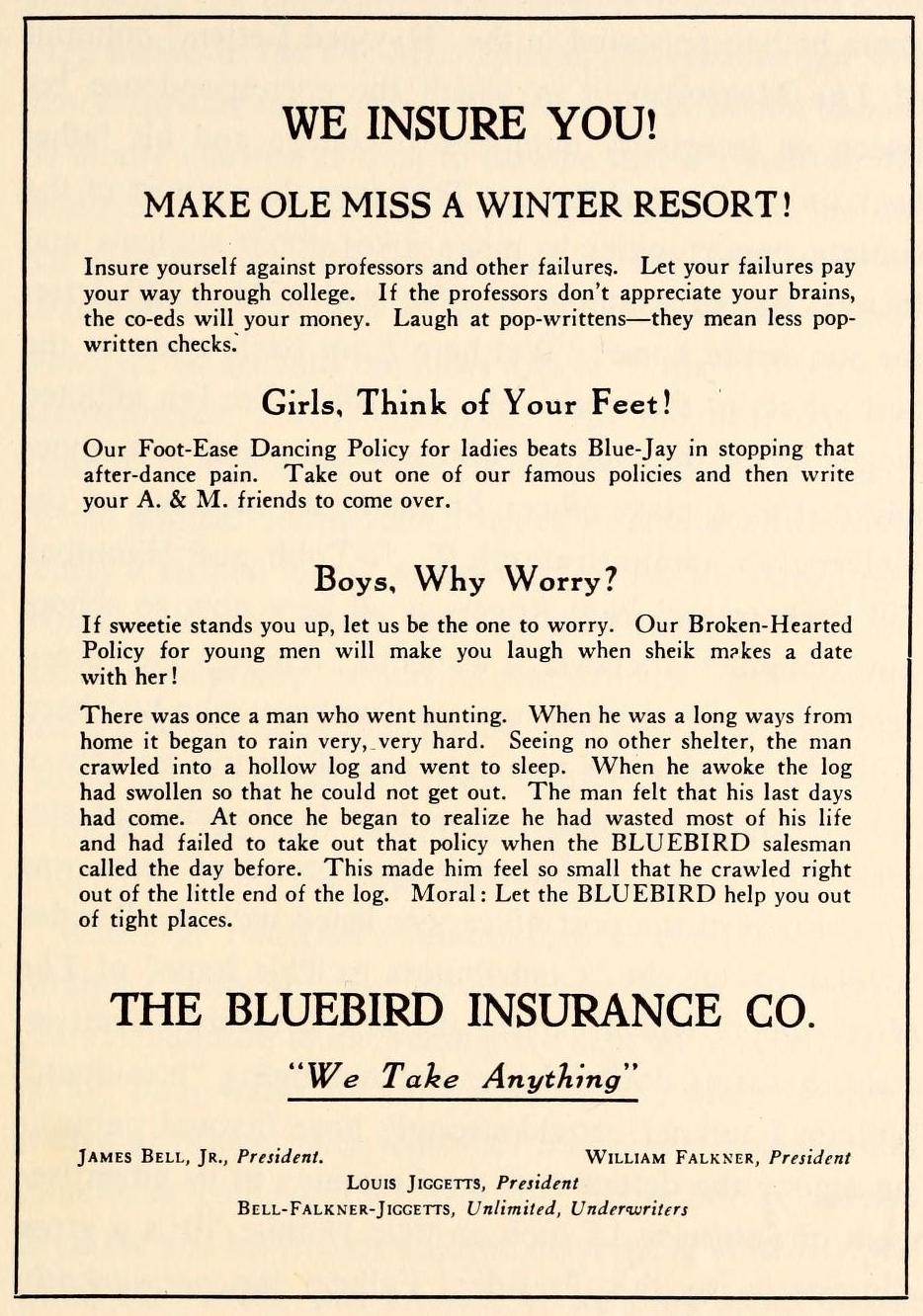 From December 1921 until October 1924, William Faulkner enjoyed a famously disastrous tenure as the University of Mississippi's postmaster. He'd arrive late, leave early, play bridge, and work on his fiction—all while losing mail or simply throwing it away. ("I will be damned if I propose to be at the beck and call of every itinerant scoundrel who has two cents to invest in a postage stamp," he wrote in his brief, pungent resignation letter.)
During these years Faulkner wrote regularly for The Mississippian, the school newspaper. Of his contributions, the strangest and most apocryphal is the mock-advertisement above, for the Bluebird Insurance Co., which offered to indemnify students "against professors and other failures." It goes on to discuss feet, heartbreak, and hollow logs, none of them very coherently.
Faulkner, minus the u, is listed as one of the company's three presidents, and apparently it's never been clear whether he helped write the ad or was named without consent. Whatever the case, in the weeks and months to follow, more ads for Bluebird appeared in The Mississippian and the Ole Miss annual. One of them took a (self-deprecating?) jab at Faulkner's job performance: "It is a gross injustice to say that President Falkner has permanently retired in the Post Office. He merely takes temporary naps—during business hours."
Carvel Collins tells the story more completely in the introduction to his William Faulkner: Early Prose and Poetry (1961): Read More »
August 21, 2014 | by Sadie Stein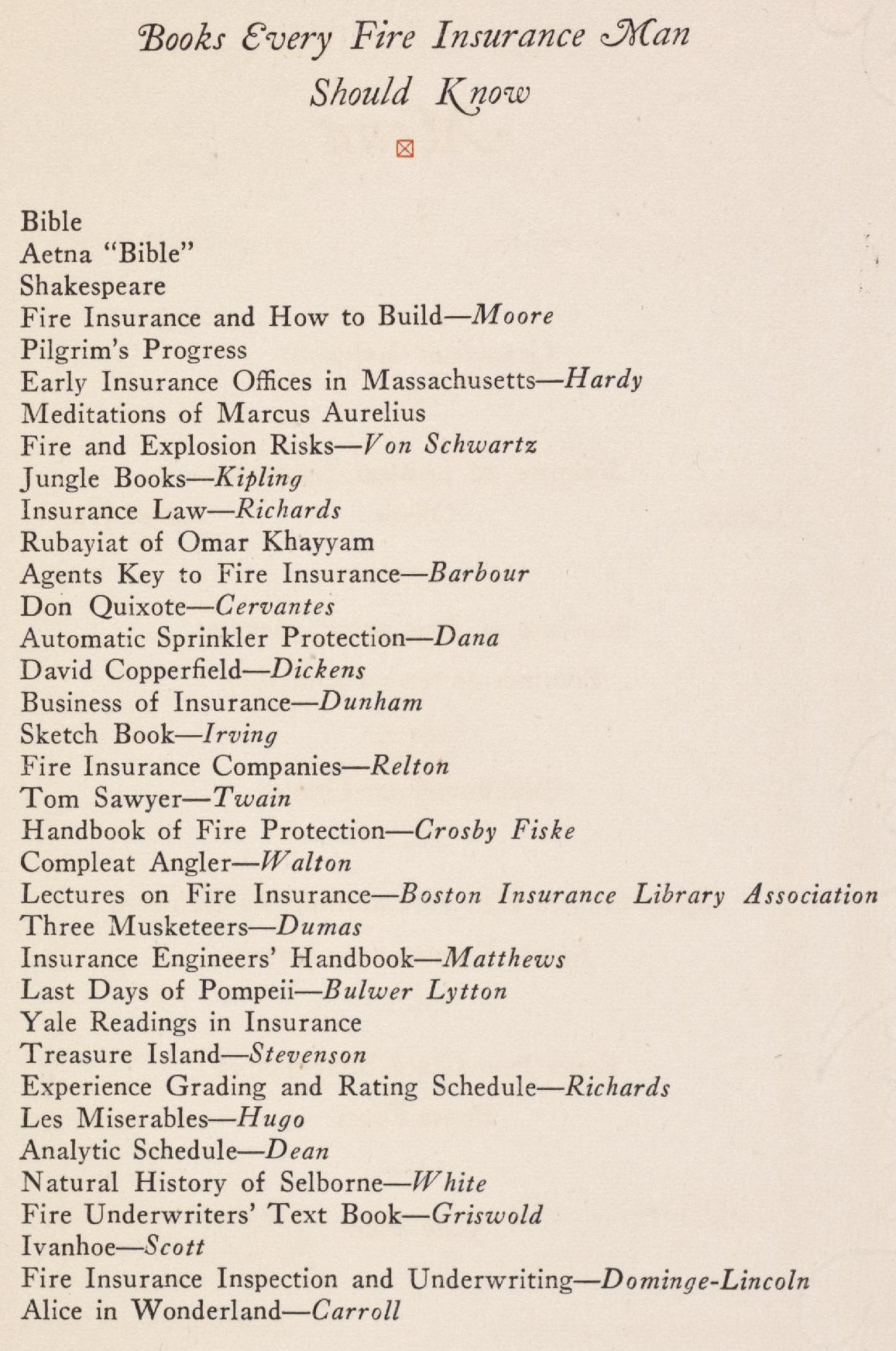 While browsing the New York Public Library's menu archives—a fine way to pass a few hours—a friend of mine ran across this document, from a 1919 insurance pamphlet called "Why Read?", and rightly supposed it would be of interest to me.
It feels like something out of Sinclair Lewis, but it's both touching and instructive. I feel about it the way I do those signs in restaurant bathrooms. "All Employees Must Wash Hands," they say. And I always want to add, "But really, everyone should." Especially Lectures on Fire Insurance.