Posts Tagged 'Howard Nemerov'
November 16, 2012 | by J. D. Daniels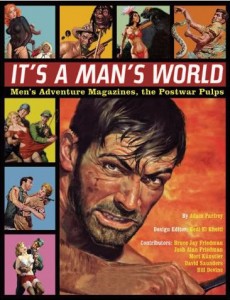 At last I had begun writing my long-planned book about Captain Ahab's doomed enterprise in Moby-Dick—about Robur's doomed enterprise in Verne's Maître du Monde—about the doomed enterprise of Doctor Hans Reinhardt from the 1979 science-fiction film The Black Hole.
Eleven thousand words in, and may God grant that I learn it sooner next time or else not at all, I understood with blinding clarity that my book itself was another doomed enterprise.
As Don Quixote said: y yo hasta agora no sé lo que conquisto a fuerza de mis trabajos—I do not even know what I am conquering.
"Master of the world"! Robur-le-Conquérant!—what a delusion! what a farce! The quintessence of megalomania: Richard Wagner named his dog Robur.
May 8, 2012 | by Edward Moran and Phillip Witte
Horatio
, provide an apt commentary on Plutzik's own unobtrusive presence in the world of American letters:
A great stag came out of the woods,
Broad-antlered, approaching slowly on the moonlit field,
And looked about him like a king and re-entered the dark.
The seismic shifts in American culture since 1960 have made footing precarious indeed for those broad-antlered poets who wrote in a hieratic and philosophic diction. Eschewing the more vernacular excursions of the Beats or the confessional poets of the 1970s, Plutzik published three full collections of poems, the last, Horatio, an eighty-nine-page dramatic poem in which Hamlet's friend grapples with the charge to "report me and my cause aright."
The conclusion of Hyam Plutzik's 1962 poem,