Posts Tagged 'Houston Rockets'
December 2, 2015 | by Rowan Ricardo Phillips
Elizabeth Bishop would have some words for the New York Knicks.
This past Sunday night, as the particular perfume of Thanksgiving faded from our house, I nibbled on Chinese food while watching the New York Knicks lose to the Houston Rockets. It was a game they had no business losing, even if they were without their best player, Carmelo Anthony, against a Rockets team that last season fell just two wins short of the NBA Finals. In theory, the Rockets are one of the strongest teams in the league this season; in practice, they've settled into an unsightly mediocrity that strangely seems to suit them. You might just as easily say that the Knicks lost a game that the Rockets had no business winning.
Up by fourteen points in the fourth quarter, the Knicks, with their subs on the floor, squandered their lead in the blink of an eye, giving up a game-tying three-pointer in the dying seconds. They proceeded to lose in overtime, allowing sixteen points in extra frame—a feat that, if you're actively attempting to prevent the other team from scoring, is difficult to accomplish.
It felt all too familiar. Read More »
December 19, 2012 | by Rowan Ricardo Phillips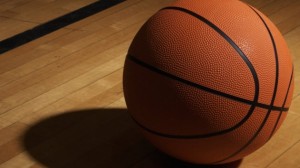 The most common score in basketball is 2-0. It tends to be the point of departure from which thousands upon thousands upon thousands of basketball games subsequently differentiate themselves. Yes, of course the game can break its goose eggs with a three-pointer from behind the line, or the enduring "and one" basket and free throw, or it can begin with one of two free throws made after a personal or technical foul. 1-0, 3-0: as far as basketball scores go these are baroque figures: one bland, one grand. But 2-0. One basket made inside the arc with no response yet from the other team. It's the primordial moment of the game in motion. The opening bell. The icebreaker.
Twenty seconds into last night's game in Madison Square Garden, when Raymond Felton dribbled hard to his left, flattened out from the left elbow of the lane, dropped his shoulder as though heading full-steam on an angle toward the hoop, and then, instead, took a sudden step backward, elevated, and rattled in a fifteen-foot jump shot, the New York Knicks led the Houston Rockets by the pristine score of 2-0. The crowd cheered. I watched and couldn't help but wonder: Would tonight be Felton's night? I have trouble recalling another ballplayer with Felton's knack for being both mercurial and dependable always and at the same time. He can shoot you out of a game you have no business losing. He can shoot you to a victory against the best competition. Yet, as strange as this must now sound, he basically plays the same game every game. He always looks to run the offense. And he rarely turns the ball over (a trait he should get far more credit for). Read More »