Posts Tagged 'housesitting'
June 27, 2014 | by Aaron Gilbreath
Precarity and creativity in other people's homes.
When I moved back to Portland, Oregon, in 2010, after four years away in New York and Arizona, no one would hire me. Not Whole Foods, not the local New Seasons market, not the upscale Zupan's chains. "Thanks for your interest in the Deli Service Clerk/Courtesy Clerk/Cashier/Meat Cutter - Back up position," an automated email said. "If your skills match up with the requirements of the job, we'll be in touch to arrange an interview." No one got in touch. Trader Joe's wouldn't even respond to my inquiries. If I, a thirty-six year old with college degrees and retail experience, couldn't get hired to work a register, what hope could I feel in anything?
I subsisted on egg dishes and microwavable food. Whatever canned soups were on sale I bought by the armful. In lieu of a "real" job, I made it my job to spend very little money. Portland is a tough town for good employment. It has a glut of eager applicants and limited industry. Our main commercial offerings are arguably food, advertising, and stylishness. Combined with our large artist population, that means that countless musicians, writers, and painters are cooking and serving your meals.
Hope came from a local landmark, Powell's Books, which hired me as a temp cashier in the summer of 2011. I'd worked at the flagship store full-time between 2000 and 2006, and the intervening years seem to have erased my employer's memories of my often gruff customer service, my habit of sleeping on the lunchroom couch, and my tendency to use the company Xerox machine to photocopy material for whatever I was writing. That summer, by the large windows along Burnside Street, I stood at the cash register and pushed keys for four to nine hours a day. But when the season ended, the store created a few permanent part-time cashier positions, and I didn't land one. "We're sorry to say we've found somebody else," my manager said weeks after my interview. He wasn't as sorry as I was—he, with a job to cover his mortgage and health insurance.
I was back where I started. I struck out on my own and became a house sitter. Read More »
October 17, 2012 | by Michael McGrath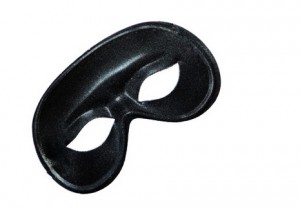 The other day I found myself inadvertently multitasking. Usually I like to concentrate all of my energy on a single pursuit. That way, when I inevitably become distracted and rush off to a Coinstar machine or a matinee, it's easier to catalogue my neglected duties. But for a string of rainy afternoons last week I was simultaneously house-sitting and ghostwriting. Ghostwriting while house-sitting: it can be done. Of course, as soon as I became conscious of the unusual efficiency of my behavior, my brain was forced to resume its usual course of professional sabotage and I spent the next few minutes staring at a gourd.
These are some of the nightmares I have while house-sitting: electrical fires that spread through the walls; dead pets; plumbing disasters; missing mail; rain-soaked packages; a sudden infestation of massive rodents. These usually torment me for the first few nights while I am still getting accustomed to the particular way the wind plays your shutters, the hum of your kitchen, the rattle of your washing machine. This passes. By Wednesday I'm wearing your bathrobe, and by Friday I'm reading up on squatter's rights.
These are some of the nightmares I have while ghostwriting: computer failure; client failure; crumbling word counts; inadvertently contributing a pound of flesh rather than the few skin flakes I've allotted the project. Real writing requires buckets of blood, but you can pretty much ghost an entire memoir with a shaving nick. Expend the interest, never the principal. It's still damaging to long-term return,s but at least you haven't shaken down your muse.
Good ghostwriting is a bit like microwaving soup. The bowl is hot but the broth stays cold. Resurrect killed darlings and let them run wild in the purple fields. Talk about the weather. Delve into the dog's lineage and the history of the waterbed. List the contents of the cupboard.