December 12, 2012 | by Michael McGrath
In the summer of 2003, I attended a viewing party celebrating the premiere of The O.C. at my friend Diesel's house. Specifically, in a guesthouse planted in an overgrown corner of his grandparents' backyard. We called it the Barn, or the Sidehatch.
The Sidehatch had moldy furniture, an unreliable toilet, seashell ashtrays, and yellowed window lace. The refrigerator was noisy and warm. A thorny jungle pressed against the back windows. We sank into the spotted divan, clinked cups filled with stolen table wine and scarcely potable vodka sodas, and cheered as Ryan, the greasy angel from Chino, took up residency in the Cohen family pool house.
In dreams I occasionally confuse those two structures—the faded shingles of the Sidehatch easing to smooth, cool white—the way you might confuse a historical personality with the actor who portrayed them on film. That viewing party is a warm memory I often revisit in colder, lonelier moments, and the Sidehatch remains close to my heart, as much an unexpected salvation as Ryan's Newport Beach.
June 27, 2012 | by Katherine Lanpher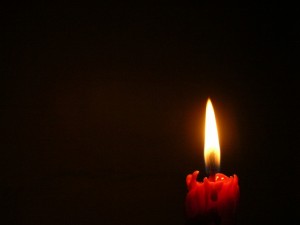 Almost everyone loves my apartment, which is tucked away in a pocket of New York I think of as Dowager Brooklyn. Indie Brooklyn, with its musicians and lofts and filmmakers, gets all the press. But Dowager Brooklyn has what I want: a good butcher, a wine shop that delivers, and a hardware store.
Still, even the hippest of my acquaintances walks through the wrought-iron hobbit door into my garden-level brownstone apartment and sighs with pleasure at the decorative marble fireplace, the floor-to-ceiling bookshelves, the ivy-walled garden in the back. I think they half believe me when I joke that Edith Wharton drops by for tea.
Inevitably, someone asks, "How did you get this place?''
Sometimes, I tell them the truth: witchcraft.