August 26, 2013 | by Adam Leith Gollner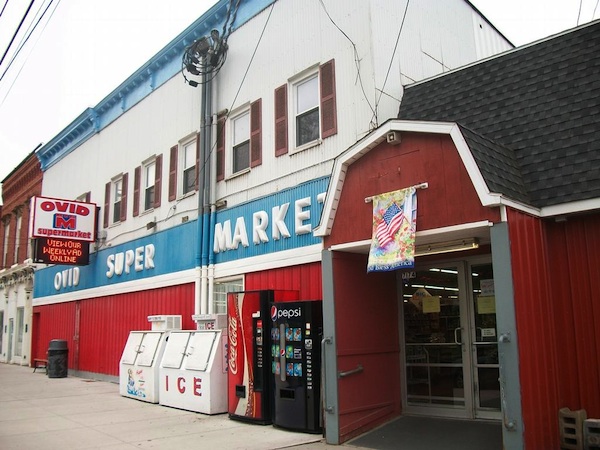 What have we not done to live forever? My research into the endless ways we've tried to avoid the unavoidable is out now as The Book of Immortality: The Science, Belief, and Magic Behind Living Forever. Every Monday for the next five weeks, this chronological crash course will examine how humankind has striven for, grappled with, and dreamed about immortality in different eras throughout history.
We all do and make to deal with oblivion. The conceit that art can ward off death is something we've been wrestling with since Greco-Roman times. The Theban lyric poet Pindar didn't crave actual immortality, but still he wanted to reach out to the limits of the possible. Horace put it more bluntly in an ode: "I have finished a monument more lasting than bronze and loftier than the Pyramids' royal pile, one that no wasting rain, no furious north wind can destroy … I shall not altogether die." Ovid shared that aim, boasting of how his couplets would outlive his lifetime, "so that in every time and in every place I may be celebrated throughout the world."
All creative efforts, what the ancient Greeks called poiesis, were done with immortality in mind, whether unconsciously or not. Socrates distinguished between three main forms of poiesis. The first is sexual reproduction, which provides immortality in the sense that a genetic lineage will survive the parent's own bodily existence. The second category of poiesis is the attainment of fame through art or heroic accomplishment, which leaves a posthumous legacy. The third, and highest, expression of poiesis, according to Socrates, is philosophical, and it occurs when our pursuit of wisdom results in an experience of the soul's indestructibility. Read More »
December 23, 2011 | by Lorin Stein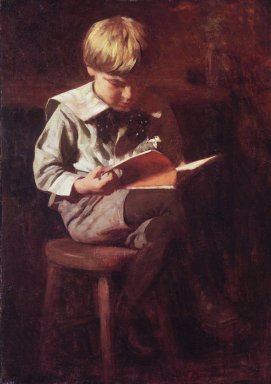 Dear Lorin,
May I once more avail myself of the generous hospitality of your advice column to help solve another of my small mysteries? I am currently editing the 1852–54 journal kept on the Australian goldfields by the Pre-Raphaelite sculptor Thomas Woolner. It is a fascinating document, from which most of the best bits were ruthlessly excised prior to publication in 1917 by his industrious daughter, à la Cassandra Austen, though fortunately they survive in the manuscript. On November 8, 1852, Woolner and his two traveling companions strayed from the main road north from Melbourne toward the diggings, became separated, and got lost in the bush: "I went on and saw—what produced this observation, 'That [he] who wants to avoid strange sights must shun byways.' A brutal, worse than brutal sight." So far I have not been able to identify the quotation, if indeed it actually was one. It seems possible that the inverted commas were merely added for emphasis; it's a rather clunky aperçu, yet I wonder if any of your readers recognize it? Elsewhere in the journal Woolner recorded without hesitation, and in detail, even a measure of cold detachment, scenes of drunkenness and violence, shady characters, the accidental drowning of a friend, and several murders in and around the goldfields. On this occasion, though, whatever Woolner saw so shocked him that he was obviously not prepared to note any particulars. Bodily, I presume, but what on earth was it? On that gothic note, may I also add my sincere compliments of the season?
Angus Trumble
Dear Angus,
When you say jump, The Paris Review does not ask how high. We put our best people on this one. The results—while inconclusive—were revealing.
Within minutes, our Southern editor, John Jeremiah Sullivan, wrote in from North Carolina with a passage from Tommaso Grossi's Marco Visconti in an 1849 translation. This looked promising at first, only it had nothing to do with Woolner's text, and was rejected. (Sullivan: "Could it have been this? My gut says no.")
Next our associate editor, Stephen Andrew Hiltner, proposed a line from the Tao Te Ching, but admitted that Woolner was unlikely to have known Chinese.
Our deputy editor, Sadie Stein, claimed—impressively, and with some vehemence—to recognize the sententia from Horace. The poem has not been found. Our Latin consultant, Brian FitzGerald of Lincoln College, Oxford, doubted a classical provenance. He directed us to some chapters from Proverbs, in which, however, there is no mention of strange sights.
Our managing and Web editors, Nicole Rudick and Deirdre Foley-Mendelssohn, came out strong for Dante. So far we are unable to supply the relevant verse. One of Sadie's contacts, a professor of Greek, suggested Oedipus Rex, either the messenger reporting Laius's death or else a speech by Oedipus himself. Our close readings have not produced a match.
On the other hand, we have now figured out what Woolner saw. (Private letter to follow.) Read More »