September 10, 2012 | by Ross Kenneth Urken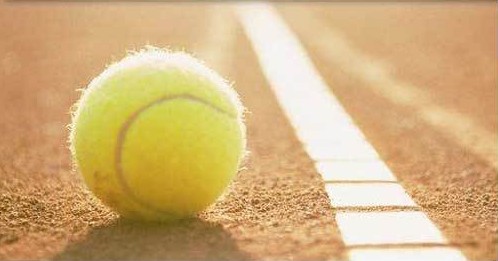 At its best, my slice backhand follows the flamboyant path of a violin virtuoso's bow striking the climactic note of a concerto—from above my right shoulder plucked diagonally down to my left shoestring. The ball's tone is a hollow pok on hard courts and a chalky chh-chh on clay that dies on the second bounce. All these dramatics—mere vestiges of a time when I wanted to impress Angela, my middle school crush.
Angela played number one singles on the undefeated coed spring team at our private school in Princeton, New Jersey. Her long Italian American locks springing along with her high jumping-forehand, her second serve ball tucked in the spandex beneath her pristine tennis skirt—she was a vision of beauty to watch. Her movement around the court traced the Etch A Sketch path of someone fully in control of the game's portrait.
In Lolita, Humbert Humbert describes how Dolores Haze plays singles at least twice a week with a classmate, Linda Hall, employing teasing tactics against her and "toying with [her] (and being beaten by her)." The particular beauty of Dolores's tennis game is, for Humbert, a prerequisite for an amenable afterlife, or so he whimsically hyperbolizes one crisp afternoon as Dolores plays in Colorado:  "No hereafter is acceptable if it does not produce her as she was then, in that Colorado resort between Snow and Elphinstone, with everything right …"