June 28, 2012 | by Matt Weinstock
In April The Believer declared Nora Ephron "the original Tina Fey." This week, an obituary on The Daily Beast said that she was bigger than Twain. Both superlatives gloss over the fact that Ephron's work was widely reviled (a Village Voice review of Bewitched even argued that "the Ephrons should have to sharecrop, for all the good they've done for the culture") and that, even for Ephron devotees, part of the charm of seeing her latest flick was wondering whether it'd be typical Burbank dung (Mixed Nuts! Michael!) or a piece of deathless Hollywood legend.
Ephron kept dice in her purse, was willing to "teach almost anyone how to play craps at a moment's notice," and her writing had a gambler's unevenness. The rambling digressiveness, along with the faint datedness, of her worldview only intensified your shock when Ephron arrived, seemingly by accident, at an incisive thought. Here she is in her 1983 roman à clef Heartburn, recounting a speech she often made while preparing Lillian Hellman's pot roast recipe:
I have no problem with her political persona, or with her insistence on making herself the centerpiece of most of the historical conflicts of the twentieth century; but it seems to me that she invented a romantic fantasy about her involvement with Dashiell Hammett that is every bit as unrealistic as the Doris Day movies feminists prefer to blame for society's unrealistic notions about romance … it occurred to me as I delivered [the speech] yet another time that I had always zipped through that part of the speech as if I had somehow managed to be invulnerable to the fantasy, as if I had somehow managed to escape from or rise above it simply as a result of having figured it out. I think you often have that sense when you write—that if you can spot something in yourself and set it down on paper, you're free of it.
As someone who was corn-fed on her movies as a child, the passage seems eerily prophetic. Seeing Ephron gab about "unrealistic notions about romance" in 1983 is rather like hearing those reports that the young L. Ron Hubbard told friends, "If you want to get rich, you start a religion"—and it hints at the nagging contradictions of Nora Ephron's life.
January 6, 2012 | by Sadie Stein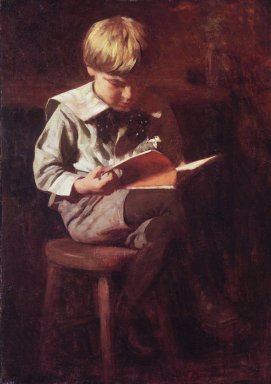 I've been dreaming of hosting a cozy winter dinner party based on a famous meal from literature. What famous feasts are the most completely described? I'd like to be able to re-create the menu, the atmosphere, and the attire, if possible.
There are probably a few people in the world more interested in this question than I—but, I'd reckon, a very few. As long as we're being frank here, you may as well know that I belong to a literary potluck society in which we do monthly themed dinners. (We have yet to venture into the realm of costume.)
Laurie Colwin once wrote a whole essay on books containing good food; she singled out the early novels of Iris Murdoch, the Barbara Pym canon, and Anna Karenina. Inasmuch as I own and have used the Barbara Pym Cookbook, I can't really agree that any of these vivid descriptions would make for very satisfying dinner parties (or, in the case of czarist Russia, a very relaxing one for the cook).
Here are a few other ideas to get you started: The Master and Margarita (for more manageable Russian cuisine—and think of the costume opportunities!). If you fancy something Dickensian, see any of the gluttonous Joe's numerous meals in The Pickwick Papers. If you really want to take the guesswork out of it, Heartburn comes complete with recipes. Proust is a no-brainer—if Proust can ever be called a no-brainer. If your interest runs to tea, root out Enid Blyton. And at the end of the day, does any book in the world have better food than Laura Ingalls Wilder's Farmer Boy?
If you don't feel like going the fictional route, there is always the food memoir. Nowadays, you're spoiled for choice. Or (ration-bound Pym aside) consider the subgenre of cookbooks authored by enthusiastic writers: two whose quality is rivaled by their own idiosyncrasies are Roald Dahl's Cookbook and The Tasha Tudor Cookbook.
Whatever you decide, please drop a line and let me know—the group and I are always looking for ideas.
What do you think about movie adaptations of books? Are there any instances where you think the film actually improved on a particular story, or do you find that adaptations for the most part don't do justice to the original text?
Of course there are terrific adaptations. The Godfather, after all, made a thriller into a baroque masterpiece. We could list successful adaptations all day—I hope you will, in comments—but just a few that I like: The 39 Steps, The Dead, Persuasion, The Remains of the Day, High Fidelity, The Leopard, and, most recently, the new Tinker, Tailor, Soldier, Spy, which manages to cover a lot of ground with enviable economy.
I recently moved into a crumbling three-bedroom in Bushwick, with peeling hand-painted green wallpaper in the cramped and poorly lit stairwell. The front door's peephole, the tin cover of which unmoors itself at night and clatters to the ground, overlooks a dismal and gloomy green landing, where I can easily envision a seedy groping or muffled strangling taking place. My own room is separated from the living room by an old-fashioned sliding parlor door about the size and weight of a Prius. The bathroom window opens into a murky blue chute, which smells like laundry and cigarettes and exhales a strange warmth. What books should I read here?
Reading's the easy part—sounds like your pad is made for it. What you should watch, and posthaste, is Roman Polanski's The Tenant.
On the other hand, maybe you shouldn't.