Posts Tagged 'Harry Crews'
May 24, 2012 | by Gary Hawkins
I was making a film about a local author when I met Harry Crews. He was not my subject; he was my subject's inspiration. "You oughta put a camera on this guy," the local author urged. "Get him while you can." "While you can" meant "while he's sober." Evidently Crews had been especially lucid lately, not drinking and willing to talk. So we set up a day, loaded our cameras and drove nine hours south from Chapel Hill, North Carolina, to a gridded section of suburban Gainesville. When I knocked on his door, he yanked it open, eyes wide, like I'd caught him in the middle of some desperate act.
"You Hawkins?"
"Yes."
He threw his arms out like a flagman on an aircraft carrier.
"We got a pisser on either end of the house. You can set up out back. Let's go."
April 25, 2012 | by Gary Lippman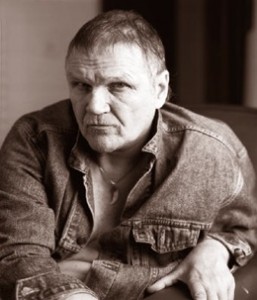 Whenever I rang the phone at a certain house in the kudzu-covered college town of Gainesville, Florida, I knew what I was likely to hear: not a polite "hello" or "good afternoon," but a gruff-voiced, rural Georgia-accented statement of self: "Harry Crews." And whenever I visited my friend Harry, the notorious American novelist and essayist who died ("bit the big bagel," he'd say) in March at the age of seventy-six, I knew what I'd likely find: a great boulder of a man in a bathrobe sunk into a brown recliner chair in a living room filled with books, photographs, and, on one wall, the framed quilted image of a typewriter.
"Come on in, blood, grab a seat, how ya been?" Harry would call to me as I stepped inside. He took pride in rarely locking his home's front door, just as he prided himself on keeping his number listed in the Gainesville white pages.
"All's good," I'd say, dropping into a chair that faced his. "New York's fine, how you been?"
"Well, I'm hurting."
Read More »