Posts Tagged 'Hannah Weiner'
July 27, 2016 | by Zinzi Clemmons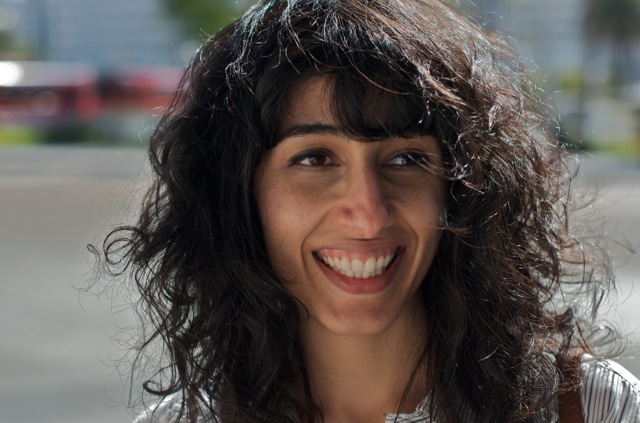 In 2014, I heard Solmaz Sharif read "Look," the title poem from her debut collection. Look inserts military terminology into intimate scenes between lovers, refashioning hollow, bureaucratic language from the U.S. Department of Defense Dictionary of Military and Associated Terms with a human touch. (Even the collection's title has an alternate military meaning: per the Department of Defense, a look means "a period during which a mine circuit is receptive of influence.") At a time when the U.S. automates acts of murder, Sharif insists that war is still personal—perhaps today more than ever. In one of its most quoted passages, she writes, "Daily I sit / with the language / they've made / of our language / to NEUTRALIZE / the CAPABILITY OF LOW DOLLAR VALUE ITEMS / like you." 
"By simply placing words from the Defense dictionary in small caps, and deploying them in scenes of intimacy," John Freeman wrote in the Los Angeles Times, "Sharif has begun the process of renaturing them, putting them in the readers' hands for examination." Look confirms what I've known since 2014: Sharif is poised to influence not only literature but larger conversations about America, war, and the Middle East. I spoke with her about her influences, the role of the poet in today's world, and the stories behind Look.
INTERVIEWER
In an essay you wrote for the Kenyon Review, you said, "When I am asked to describe my poetry on airplane flights, at dinner parties, I describe it first as 'political.' Then, 'documentary.' And these two things seem to, for some, preclude aesthetic rigor." There's a popular conception that overtly political can't have aesthetic value—that a political message degrades the aesthetics. Is your work a deliberate effort to rebut this notion? Read More »
August 23, 2011 | by Robyn Creswell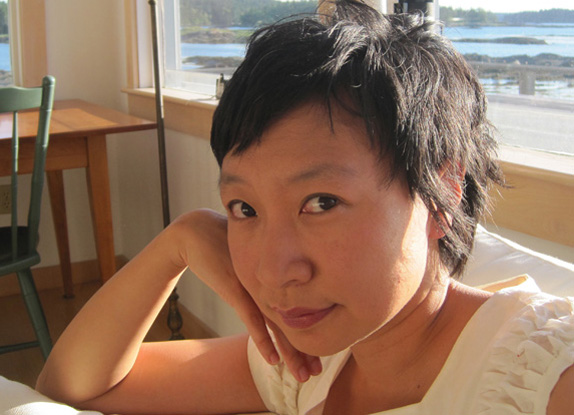 The summer issue of The Paris Review includes a series of poems by Cathy Park Hong. Hong has published two books of poetry, Translating Mo'um (2002) and Dance Dance Revolution (2007). She teaches at Sarah Lawrence College.

The poems published in this issue come from a longer work, entitled "Fort Ballads." How does it fit into your forthcoming book, Engine Empire?
"Fort Ballads" is part of the first section in Engine Empire. The poems in the collection range from a trilogy, ranging from Western ballads to love poems set in present-day industrial China to poems set in a virtual future. "Fort Ballads" follows a band of outlaw fortune-seekers who travel to a California boomtown during the 1800s. The boomtown isn't real; it's full of strange, violent, sometimes surreal happenings. It's my own way of mythologizing California, which is where I'm from. The main character is "Our Jim," who's half Comanche Indian. In creating him, I was thinking of the typical iconic Western guys, like Billy the Kid, but his story is also reminiscent of Huck Finn and maybe a little of Faulkner's Joe Christmas. He's an orphan, a cipher, a boy trapped between identities, both innocent and vengeful. But the section isn't all narrative—there are sound poems in there as well, where I let myself wallow in kitschy Western vernacular. Read More »