April 20, 2012 | by Lorin Stein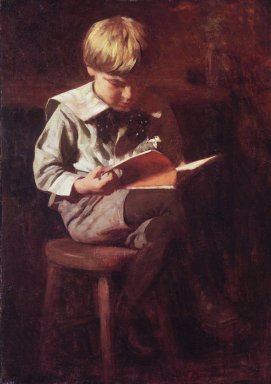 My apartment is infested with evil roommates and sad vibes. Being unemployed, I have no refuge. But I refuse to be depressed! Mornings I pack a small bag of books, take to the streets, wander around. But one can only sit on so many benches. Am curious about comfy food places where the management smiles kindly (or just not unkindly) on quiet, unassuming customers who occupy space for many hours, ordering only coffee, or perhaps (eventually) some delicious pie ... Suggestions?
Sincerely, Ex Libris
(oh and Manhattan only please)
Dear Ex, We have one of the world's great reading rooms–at least for now–at the Forty-second Street Library. Having spent years in tiny, often overcrowded apartments, I promise that you will sit longer and read more there than in any café. If you get hungry, there's a Pret à Manger across the street, not to mention the restaurant and sandwich kiosks in Bryant Park. Enjoy it while you can. Other good reading places—on weekdays especially—are the side room at Cafe Pick Me Up on Avenue A, the Hungarian Pastry Shop in Morningside Heights, and Tarralucci e Vino, either the one off Union Square or the one on East Tenth Street. For weekends, I highly recommend the bar at Vandaag on Second Avenue. No pies, but excellent coffee, strupwafels, and poached eggs.
November 26, 2010 | by Lorin Stein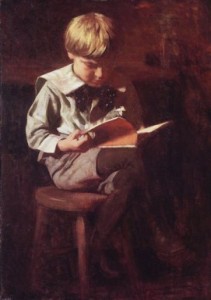 I finally started reading The Lord of the Rings. I love the films so much that my friend told me, "Oh, you'll love the books." Lies. I'm only one hundred pages in and already I think, Really? Another five-page song about a tree or something? I'm looking at the remaining eight-hundred-odd pages and I want to cry. What do I do?
That's how I felt about the movie—that first one, where Bobo and Bubo and Cowslip and Ian McKellen all team up and meet the elves. It was New Year's Day. The night before, my friend Elaine had thrown a dinner party involving blini, salmon, and a great deal of vodka. That morning I crawled out of bed, pulled down Dubliners, and read "The Dead." Then I called Elaine. She had just done the same thing. Call it coincidence, call it friendship. We decided that the best course of action—really, the only course of action—was to take the leftover salmon and blini and a bottle of Belgian ale to a late matinee of The Lord of the Rings. We sat in the balcony. The movie lasted approximately five and a half hours. Experiments have shown that even brown bears in the wild will stop eating smoked salmon after the first half pound, or after three hours of sitting there with a pile of salmon in their laps, whichever comes first. After the fourth hour, the salmon will grow offensive in the nostrils of the bear. That's what happened to us. I have eaten gravlax since then, generally on New Year's with Russian friends, if there is vodka. The sight of a hobbit still makes me want to hurl. As for the books, you have read eighty-five pages farther than I ever could. Life is short.