Posts Tagged 'Hammer Museum'
February 20, 2014 | by Dan Piepenbring
As New York's brutal winter wends its way onward, ever onward, two among us have had the good sense to go West: our John Jeremiah Sullivan and Lorin Stein have absconded to LA, which reliable sources indicate is sunny, balmy, and unspeakably pleasant. The two of them are probably, at this very moment, tooling around in a slick late-model convertible and soaking up rays, the reflection of the Hollywood sign visible in the lenses of their Wayfarers.
But they have a job to do: tonight, at 7:30 P.M., Sullivan will give a reading as part of the Hammer Museum's Some Favorite Writers series, where he'll be joined by Stein. The event is free, and given how wonderful it must feel to be in Los Angeles, you can expect both gentlemen to be in top form. Go!
October 22, 2012 | by Sadie Stein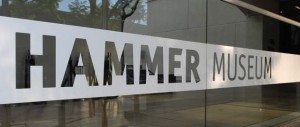 Los Angeles friends! Please join us tomorrow as we celebrate the art of the short story at the Hammer Museum! Author Mona Simpson, Paris Review editor Lorin Stein, and yours truly will discuss literary life and read selected stories from the new Paris Review anthology Object Lessons, with Q&A to follow. Event details here.
[tweetbutton]
[facebook_ilike]