July 5, 2012 | by Cody Wiewandt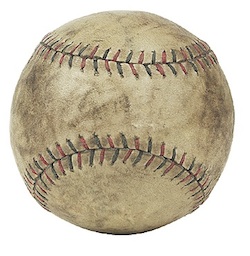 Somewhere a Hadada quietly weeps.
It's been a rough two weeks on the diamond for The Paris Review, culminating in an extra-inning loss to a venerable (cough) Harper's side—a loss that had the ghost of George Plimpton clucking in disapproval. As the calendar flips to July and a once promising season slowly turns to shit, it has become apparent that we are simply not to be trusted. The talent is there, but it's mercurial, slave to whim and whimsy. As a team we've adapted an identity that is generously enigmatic: although capable of lighting up any softball scoreboard in greater Manhattan, lately it seems that we are just trying to get our jerseys on.