Posts Tagged 'Gormenghast'
November 4, 2011 | by Lorin Stein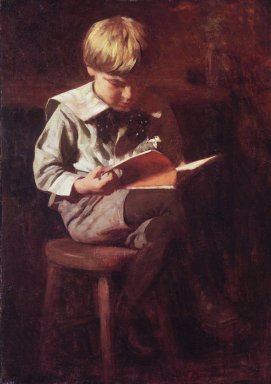 I've never read Moby-Dick or War and Peace, but people think I have, because I told them so. What is the great book you have never—but should have—read?
Just this morning—at five o'clock, to be exact—I was staring at the ceiling, thinking about Krapp's Last Tape and how shocked my favorite college professor would be if he knew I still haven't seen or read it. At least I hope he'd be shocked. I have never got through any of Beckett's novels (and have seen almost none of his plays, or anybody else's). I have never got through Henry Green's Living or Concluding, though neither one is a long book, and I have sometimes heard myself call Green my "favorite" postwar English novelist, as if I had read enough to have one. I have never got through Jane Eyre or Giovanni's Room or Journey to the End of the Night or Zeno's Conscience or Pierre—I have never got through chapter one of Pierre. I have never read The Life of Henry Brulard and am not sure it's even a novel. I have never read Memoirs of an Anti-Semite (but have said I have). I will never reread Dostoevsky as an adult, which in my case is more or less the same as not having read him. I couldn't finish The Recognitions: I stopped 150 pages from the end, when the words just stopped tracking, and have never managed five pages of JR. I can't remember which Barbara Pym novels I read, it was so long ago, and there are so many I haven't. I have never made it to the cash register with a novel by Ronald Firbank. Thomas Hardy defeats me. So does D. H. Lawrence: you can love a writer and never actually feel like reading any more of his novels. I have never read Lady Chatterley's Lover. I never got to the end of Invisible Man. I have never read Stoner or Gormenghast or Blood Meridian or Wide Sargasso Sea (see Jane Eyre, above). Or any Faulkner novel all the way through besides The Sound and the Fury. I have never enjoyed a novel by Eudora Welty enough to keep going. I think I got to the end of V., which may be even worse than having put it down, and know for a certainty I never got far in Gravity's Rainbow. I have never read U.S.A. or Tom Jones or Tristram Shandy or Pamela or any novels by Irwin Shaw, James Jones, Mavis Gallant, or Dashiell Hammet. Or Raymond Chandler. I have never read Tender Is the Night, but just the other night someone used it as an example of something, and I nodded. Read More »
September 8, 2011 | by Jonathan Gharraie
I first encountered Mervyn Peake, as most readers do, through his baroque Gormenghast trilogy. At the time, I was stuck in the purgatorial antechamber between adolescence and maturity, reluctant to abandon certain habits of mind but keen to develop the imaginative sophistication that I thought might come in handy in college. So the BBC's television dramatization of what they promised would be a darker alternative to Tolkien had its appeal. As it turned out, the BBC only adapted the first two Gormenghast novels, and then only cartoonishly. But my curiosity was sufficiently stirred to seek out the trilogy.
Just over a decade later, the centenary of Peake's birth presents us with the occasion to appreciate his abundant gifts as an illustrator (of, among other thing, Alice's Adventures in Wonderland), novelist, poet, and writer of literary nonsense. On both sides of the Atlantic, there have been new illustrated editions of the Gormenghast novels and a new epilogue, Titus Awakes, has surfaced, written by Peake's widow, Maeve Gilmore. In Britain, the celebrations have been understandably more elaborate. The British Library has mounted an exhibition to celebrate their recent acquisition of Peake's archive, while the radio dramatist Brian Sibley has adapted the trilogy, with its new conclusion, for BBC Radio 4. Toward the end of July, I visited the exhibition and attended a panel discussion featuring a host of speakers, including Peake's sons, Fabian and Sebastian. Read More »