Posts Tagged 'Ghostwriting'
October 17, 2012 | by Michael McGrath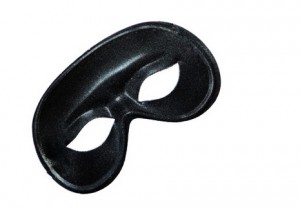 The other day I found myself inadvertently multitasking. Usually I like to concentrate all of my energy on a single pursuit. That way, when I inevitably become distracted and rush off to a Coinstar machine or a matinee, it's easier to catalogue my neglected duties. But for a string of rainy afternoons last week I was simultaneously house-sitting and ghostwriting. Ghostwriting while house-sitting: it can be done. Of course, as soon as I became conscious of the unusual efficiency of my behavior, my brain was forced to resume its usual course of professional sabotage and I spent the next few minutes staring at a gourd.
These are some of the nightmares I have while house-sitting: electrical fires that spread through the walls; dead pets; plumbing disasters; missing mail; rain-soaked packages; a sudden infestation of massive rodents. These usually torment me for the first few nights while I am still getting accustomed to the particular way the wind plays your shutters, the hum of your kitchen, the rattle of your washing machine. This passes. By Wednesday I'm wearing your bathrobe, and by Friday I'm reading up on squatter's rights.
These are some of the nightmares I have while ghostwriting: computer failure; client failure; crumbling word counts; inadvertently contributing a pound of flesh rather than the few skin flakes I've allotted the project. Real writing requires buckets of blood, but you can pretty much ghost an entire memoir with a shaving nick. Expend the interest, never the principal. It's still damaging to long-term return,s but at least you haven't shaken down your muse.
Good ghostwriting is a bit like microwaving soup. The bowl is hot but the broth stays cold. Resurrect killed darlings and let them run wild in the purple fields. Talk about the weather. Delve into the dog's lineage and the history of the waterbed. List the contents of the cupboard.