Posts Tagged 'ghost stories'
June 19, 2012 | by Corinne Botz
My sister and I always heard our names called. My father always said it was the wind, but the wind don't say your name. I didn't like going up on the third floor, that's where I saw a man sittin' in an easy chair. Sometimes it sounded like people were walking around the house and running down the halls. When we first moved there the floor in the back room was all cluttered with love letters. Maybe that guy died there or somethin'. That place made me feel so weird. My mother died in the house the day we were moving out; I feel like a part of her is still there. It was always cold in the house so my mother was happy we were moving to a warm place. The moving vans had just left, she was finally gettin' out of the house and she never got out. As bad as I wanted to leave cause it's creepy, I miss it. I'm not sure if it's true but I heard that the man who bought it won't stay there 'cause it's haunted. The place has been empty for a long time.
—Cheryl, who lived with her family in the house from the 1950s until the 1970s
Corinne Botz is a Brooklyn based photographer. A solo exhibition of her work opens in July at RedLine Gallery in Denver. She will be exhibiting Haunted Houses in a group exhibition at Museum Morsbroich in Germany this fall. To see more haunted houses or to hear ghost stories, visit the Haunted House project.

October 14, 2011 | by Lorin Stein and Sadie Stein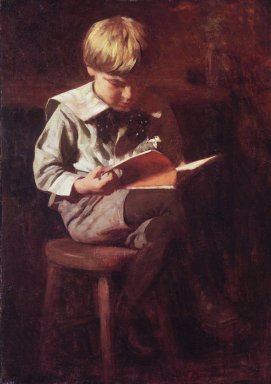 Who are the great American writers of today who do not hold teaching positions or B.A.s or M.F.A.s in literature? It is very frustrating to read that so and so teaches at this or that university, or has an M.F.A. from this prestigious school. Who are the writers writing to make the rent, making a living solely off the written word? Who are the writers writing about life outside of academia? And why is it that people outside of first-world countries have no idea or even care about what American writers are writing about today yet hold Hemingway and even Bukowski in such high esteem? —Fernando A. Flores
I can't say for certain who holds what degree, or who has held what job—one never knows what skeletons lurk in a writer's closet—but to answer your second question: with a very few exceptions (Nora Roberts?) people don't make the rent by writing books. Either you teach, or you write for the movies (or someone else turns your books into movies), or you get a staff job at a magazine. That's one way to live by the word, and lots of excellent writers do it. They often complain that it gets in the way of writing great books. As for the question of why foreigners like Bukowski, I would guess he translates well. Or easily, at least. Besides, they like us butch. —Lorin Stein
I love to read ghost stories and thrillers in the fall. What's your favorite frightening book?
I'm with you: scary reads are right up there with apples and changing leaves. That said, everyone enjoys something different; I have an uncle who swears by serious horror, whereas I'm more of what Netflix might term the "psychological thriller" persuasion—I like the occult just fine, but zombies, vampires, crazed animals, and most serial killers need not apply.
For the last few weeks, I've been giving myself nightmares with a daily dose of M.R. James's classic ghost stories. You can't beat Daphne du Maurier for atmospheric spookiness: both Rebecca and Don't Look Now are terrific reads, period (with adaptations to match). And more recently, I enjoyed Sarah Waters's The Little Stranger a great deal—a haunted-country-house story with a twist.
Lastly, if you can get your hands on Charles MacLean's The Watcher, do it; the third act is sort of ludicrous, but I don't think I've ever been more genuinely terrified while reading. —Sadie Stein Read More »