Posts Tagged 'genre fiction'
April 16, 2014 | by Dan Piepenbring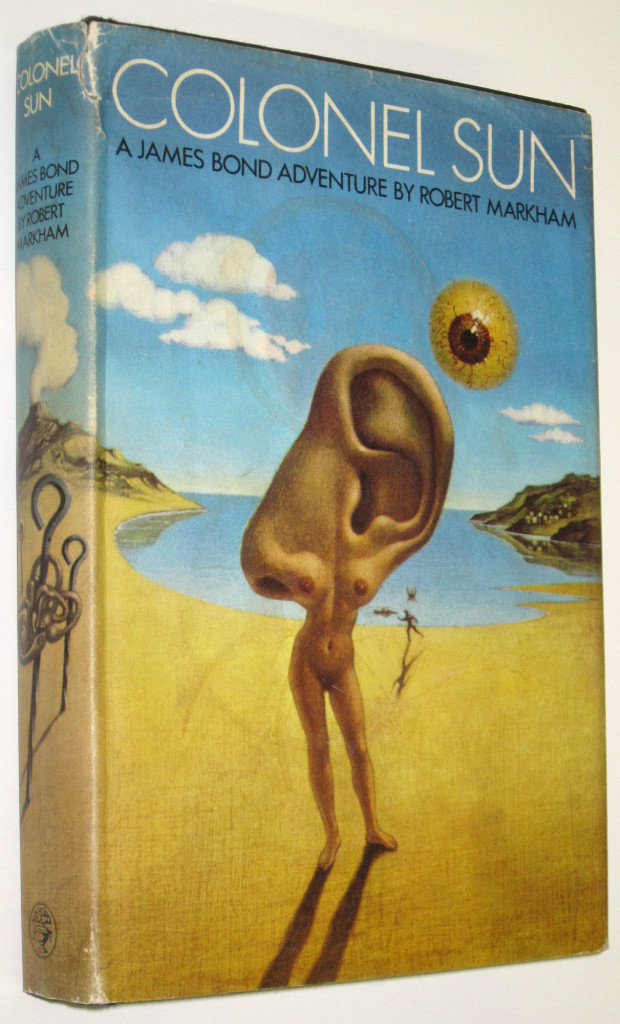 Happy birthday to Kingsley Amis, who would be ninety-two today. In his 1975 Art of Fiction interview, Amis says,
I think it's very important to read widely and in a wide spectrum of merit and ambition on the part of the writer. And ever since, I've always been interested in these less respectable forms of writing—the adventure story, the thriller, science fiction, and so on—and this is why I've produced one or two examples myself. I read somewhere recently somebody saying, "When I want to read a book, I write one." I think that's very good. It puts its finger on it, because there are never enough books of the kind one likes: one adds to the stock for one's own entertainment.
Amis was always a staunch defender of genre fiction—and one of the "examples" he speaks of having produced is Colonel Sun, a James Bond novel he published in 1968 under the pseudonym Robert Markham. Read More »
April 16, 2012 | by Thomas Mallon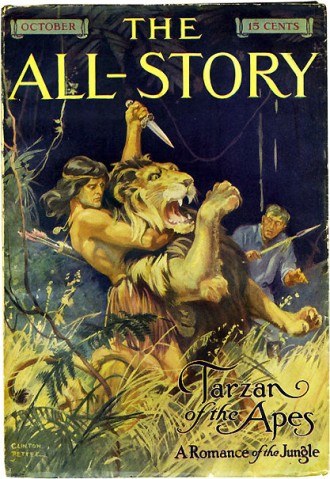 The New York Times made its first mention of Edgar Rice Burroughs on June 14, 1914, when the paper's Book Review included Tarzan of the Apes among "One Hundred Books for Summer Reading." Having asked publishers to supply the hundred titles, the Review editors did "not pretend to say what consideration has inspired each . . . particular selection"—a note of caution that veers toward alarm in the editors' capsule assessment of Burroughs's recent creation: "The author has evidently tried to see how far he could go without exceeding the limits of possibility." The plot description that followed made it clear that, "possibility" aside, plausibility had certainly been breached:
Lord Greystoke and his wife are marooned on the African jungle coast, build a cabin, and become accustomed to the wild life there. A son is born and the mother dies. A herd of giant apes invade the cabin, kill Lord Greystoke, take away the child, and rear it as their own. When the child has become a man he possesses the habits, the language, and the great strength of the apes. One day a white woman is put ashore from a ship, and the ape man falls in love with her, and rescues her from many perils. He also plays the part of instructor to a scientific expedition. The scene then shifts to Wisconsin, where the heroine is rescued from more perils. Meanwhile the ape man has been educated in the culture of his kind, and he finally proves that he has a soul as well as superhuman strength.
Burroughs was surely unfazed by this. Read More »