Posts Tagged 'General Franco'
February 7, 2012 | by Josh Melnick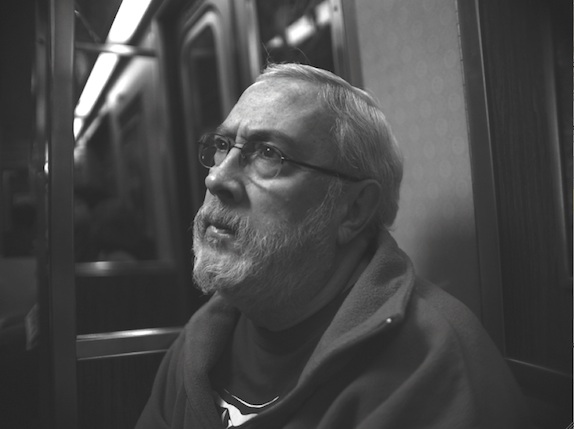 In 2009, artist Josh Melnick used a scientific research camera to film portraits of New York City subway riders in slow motion—very slow motion, about a hundred times slower than normal film speed. The result was a moment viewed as if through a high-powered microscope, revealing a degree of temporal detail inaccessible to the naked eye.
Around that time, Melnick sat down in a hotel lobby in Manhattan for a conversation with Academy Award–winning film editor and sound designer Walter Murch (whose films include The Conversation, Apocalypse Now, The Godfather, THX 1338, and The English Patient, to name a few). Murch is an amateur astronomer, a prolific translator, author of the seminal book on film editing, In the Blink of an Eye, and subject of The Conversations by Michael Ondaatje.
Their conversation, excerpted here, appears in full in Melnick's book, The 8 Train, forthcoming this spring.
You take the subway from the airport?
Yes. It's great because it's an elevated train. You have that early-twentieth-century experience of looking into people's third-floor windows. You can see people's attempts or nonattempts to screen off their lives from the view of disinterested observers. I was watching this, and then I began watching the other people on the train watching this, and then, because of my interest in blinking, I started wondering what their blink rates were.
You've written about blinking.
In high school, I read that every fifteen seconds or so, some kind of windshield wiper needs to clean they eye off, which is the blink. Yet, if that were true—if that was the only thing going on—you'd come into a certain environment like this, and some thermostat would kick in and say, Okay, blink once every 7.2 seconds. But that isn't what happens. People blink at irregular times.
Like most people, I was oblivious to blinking until The Conversation, which was the first feature that I edited. I had the repeated, uncanny experience of watching Gene Hackman's close-ups and deciding where to cut—He put the tape down, and now he's thinking about what he's going to do with the tape and … cut. Very frequently, more frequently than I would have thought, the point that I decided to cut was the point that Hackman blinked. I thought, That's peculiar. Then, after one session that lasted all night, I went out to get some breakfast. It was a Sunday morning, and I passed a Christian Science reading room in San Francisco, down in the SoMA district. They had a copy of the Christian Science Monitor. John Huston had just finished Fat City, and there was an interview with him about the film. The topic of editing came up, and he said to the interviewer, "Look at me. Now look at that lamp. Now look at me. Did you see what you did?" "No." "Well, you blinked. When you changed subject, you blinked. That's what the cut is." And I suddenly thought, Aha! He was doing it along with a change of visual frame, but I realized we also blink with a change in our interior view. Read More »
June 3, 2011 | by Lorin Stein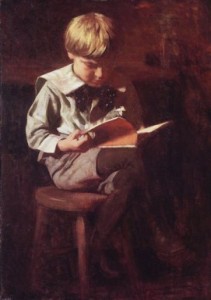 Dear Lorin,
The Portuguese word saudade connotes this beautiful expectation of nostalgia for a current moment. There's a word that describes the place where your collarbone meets the neck. Tom Robbins makes up erleichda, a combination of a command, interrogation, and request to "lighten up." Are there any such words in English? I know Shakespeare made up the word encorpsed, but it doesn't seem to have settled in as comfortably to our vernacular.
Best,
Alex
You pose a deep question, Alex. By "any such words," I take it you mean words with highly specific functions, words that it is hard to believe are single words. But seen in a certain light, most words are like that. Just now at the sandwich place down the street, the barista asked a customer whether he wanted a tray, then she pulled down one of those egg-carton thingies with the indentations in it for cups. And suddenly it seemed strange to me that we have such a short word, tray, for such a specific tool—a portable horizontal surface on which to carry prepared foodstuffs—that comes in so many shapes and sizes.
After all, get has the longest definition in the OED.
But maybe you are thinking specifically of new words. And yes, English is always full of those. In the sixteenth century, it must have been a semantic thrill to hear words like scapegoat and beautiful, both coined by William Tyndale for his translation of the Bible. Until then, no one knew a word for "the goat that you send off into the wilderness with your iniquities on its back," or to say a thing was "characterized by beauty." Some words still surprise me that way. German friends tell me they have no word for ear, in the sense of "you have a good ear." To them the word is magic. ("That is why we will never have an Elmore Leonard.")
And if saudade sounds exotic to you, try explaining to a Portuguese the exact meaning of fun.