September 3, 2013 | by Jonathan Franzen
This week, to celebrate the launch of our Fall issue, we will preview a few of our favorite footnotes from "Against Heine," Jonathan Franzen's translation of the Austrian writer Karl Kraus. Click here to get your subscription now!
Believe me, you color-happy people, in cultures where every blockhead has individuality, individuality becomes a thing for blockheads.3  

(p. 189)
3 You're not allowed to say things like this in America nowadays, no matter how much the blogosphere and the billion (or is it two billion now?) "individualized" Facebook pages may make you want to say them. Kraus was known, in his day, to his many enemies, as the Great Hater. By most accounts, he was a tender and generous man in his private life, with many loyal friends. But once he starts winding the stem of his polemical rhetoric, it carries him into extremely harsh registers.
("Harsh," incidentally, is a fun word to say with a slacker inflection. To be harsh is to be uncool; and in the world of coolness and uncoolness—the high-school-cafeteria social scene of Gawker takedowns and Twitter popularity contests—the highest register that cultural criticism can safely reach is snark. Snark, indeed, is cool's twin sibling.) 
As Kraus will make clear, the individualized "blockheads" that he has in mind aren't hoi polloi. Although Kraus could sound like an elitist, and although he considered the right-wing antisemites idiotic, he wasn't in the business of denigrating the masses or lowbrow culture; the calculated difficulty of his writing wasn't a barricade against the barbarians. It was aimed, instead, at bright and well-educated cultural authorities who embraced a phony kind of individuality—people Kraus believed ought to have known better.
It's not clear that Kraus's shrill, ex cathedra denunciations were the most effective way to change hearts and minds. But I confess to feeling some version of his disappointment when a novelist who ought to have known better, Salman Rushdie, succumbs to Twitter. Or when a politically committed print magazine that I respect, n+1, denigrates print magazines as terminally "male," celebrates the Internet as "female," and somehow neglects to consider the Internet's accelerating pauperization of freelance writers. Or when good lefty professors who once resisted alienation—who criticized capitalism for its restless assault on every tradition and every community that gets in its way—start calling the corporatized Internet "revolutionary," happily embrace Apple computers, and persist in gushing about their virtues.
July 6, 2011 | by Anna North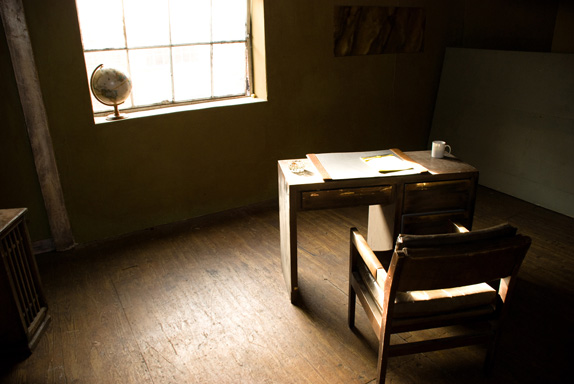 Anyone who wants to study writers' idiosyncrasies need look no further than their acknowledgments. One contemporary author thanks her therapist, another his probation officer, a third someone he calls the "Infamous Frankie G." In the backs of books I've found shout-outs to the Ship Manager of HM Frigate Unicorn; a book on Satanism; and an ice hotel. But alongside the quirky is also the heartfelt. I've encountered declarations of love—"my children, my jewels"; "without you, I'd be sunk"; "not only the most supportive parents a writer could ask for but the most loving, kind, and inspiring people I know." One set of thank-yous closes with the code IALYAAT, which I hope means, "I Always Love You At All Times."
Acknowledgments also offer an all-too-rare view of the writer as actual human being. We often think we're seeing the author's real self when we read her fiction, but as any author who's ever been asked what happened after she fled her family of international superspies and threw in her lot with a group of itinerant circus performers knows only too well, this is a delusion. The acknowledgments at the back of a novel are tantalizing because they're often the only true thing amid a pack of lies. And at the end of a really great book, how wonderful to recognize that it was written not by a monolith or a beam of white light or the manifestation of the goddess Athena, but by a living, breathing person who remembered to thank her agent.