Posts Tagged 'Gary Cooper'
June 24, 2013 | by Pedro Almodóvar
Although we associate comedy with spontaneity, the comedies I've made to date—including this new one, I'm So Excited!—are rehearsed exhaustively during preproduction and afterward during shooting. Spontaneity is always the product of rehearsal.
A script isn't finished until the film has opened. I rehearse a script as if it was a play. As it happens, both Women on the Verge of a Nervous Breakdown and I'm So Excited! are play-like, in the sense that the action takes place mainly on one set. I rehearse them like plays, but I don't film them like plays (actually, I've never directed a play, so I don't know what it's like). They're very verbal comedies: the action lies basically in the words and in the openness of the characters.
I usually improvise a lot in rehearsals, then I rewrite the scenes and rehearse them again, and so on, to the point of obsession. With improvisations, the scenes usually grow longer, but it's the best way I know to find nuances and parallel situations that I would never discover if we stuck rigidly to the script. After stretching the scenes out and blowing them up, I rewrite them again, trying to synthesize what has been improvised. And then we rehearse again. Some of the actors, especially Carlos Areces, can't bear you to cut a single one of their jokes, even if it has come up while the scene is looking for itself and hasn't yet gelled. Everything that comes up and involves his character belongs to him. If it were up to him, the film would last three hours. (At times I shoot two versions of the same scene, and I admit that at times I edit the "improvised" one.) Lola Dueñas is another one who immediately appropriates all the antics that occur to me during the first rehearsals. Afterward, it's heartrending to tell her that it was just a game, a way of stretching, of being crazy, of probing, of losing all sense of the ridiculous—above all losing respect for the script—and that it was all just an exercise. When Lola sees me improvising a scene with her character, however exaggerated it may be, if she likes it, she grabs on to it and it's impossible to convince her that I was just fooling around. I admit that at times she's managed to get her own way. When I had the idea for the mise-en-scène of the first time she goes into a trance in the cockpit, looking for sensations while groping the two pilots' bodies, all those involved laughed, but I never thought about editing the scene like that—and yet that's how it turned out in the film. After much insistence, Lola asked me at least to look at how she did it and then decide. The point was, I had to give her the chance to play the scene that way. She did it, and after seeing it, I had no choice but to include it. Lola is capable of breathing such truth into the most insane situations that she manages to make any craziness plausible. Read More »
February 21, 2012 | by Perrin Drumm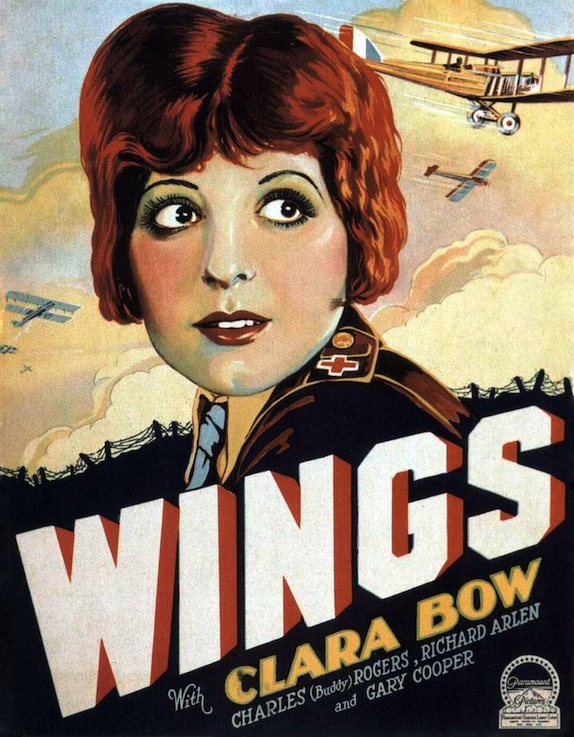 On February 26, approximately forty million people will tune into ABC to watch the eighty-fourth Academy Awards. It was around this time eighty-three years ago that the first winners of the Academy Award of Merit were notified, via telegraph, even though it would be another three months before the ceremony itself took place—an event that drew an audience of only 270 people, each of whom paid five dollars for a private dinner at the Roosevelt Hotel. While guests dined on filet of sole sauté au buerre and half-broiled chicken on toast, master of ceremonies Douglas Fairbanks dispensed with the awards in a mere fifteen minutes. There were no speeches and no cameras. It was the only untelevised Academy Awards in history.
There aren't too many people who are still under the impression that the Oscars shine an unbiased eye on all the films of the year. But, in fact, it was never intended to be an impartial awards ceremony. According to MGM studio head Louis B. Mayer, who created the awards, "the best way to handle [filmmakers] was to hang medals all over them ... If I got them cups and awards they'd kill themselves to produce what I wanted. That's why the Academy Award was created." Predictable though they may now be, even the most jaded of cinephiles can't help but get at least a little excited when the nominations are announced each year.
Only this year one not-so-predictable contender was announced: the unlikely audience favorite The Artist swept up ten Oscar nominations, including Best Motion Picture. If it wins it will be only the second silent film in history to win in the category. The other was Wings, a war film by William A. Wellman, which won Best Picture at the very first Academy Awards.
This fact alone is a point of contention. In 1929 the Best Picture award was split into two separate categories, Unique and Artistic Production, which went to F. W. Murnau's Sunrise: A Tale of Two Humans, and Outstanding Picture, Production, which went to Wellman's action-packed WWI aviation adventure. The next year, when the award was consolidated into the single Best Motion Picture, it was Wings that went down in the books as the sole winner and, according to many historians, as the last great silent film. Read More »