Posts Tagged 'Funny Face'
September 17, 2012 | by Lesley M.M. Blume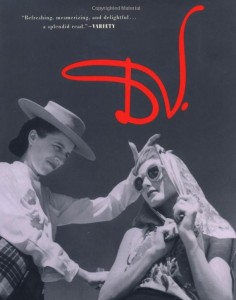 Last year, I was given the birthday gift of a lifetime: I got to spend the occasion with Diana Vreeland. A friend, who has long been close with the Vreeland family, took me on a weeklong pilgrimage to the Marrakech home of one of Vreeland's sons. Our hosts, aware of my longstanding obsession with Diana, settled me into what is alternately known as the "D.V. Room" and the "T.V. Room," for it boasted a rather ancient television set that looked like it might electrocute anyone who dared near it. Above it hung the splendid William Acton portrait of Vreeland that graced the first edition of her memoir, D.V. (edited, incidentally, with gusto by Paris Review cofounder George Plimpton). The painting lovingly depicted her trademark red talons, lacquer-black hair, and the leather thong sandals she claimed to have had recreated from those donned by a slave perfectly preserved (in coitus, no less) by the ashes of Vesuvius. For Vreeland, inspiration came from the most unlikely of sources.
The local souk held countless wonders for the other houseguests, but the sprawling, glamorously disheveled Vreeland house engrossed me far more. The D.V. imprint was everywhere. First of all, nothing quite made sense—at least to the orderly, pedestrian mind. You had to resign yourself to wandering the labyrinth and surrendering to the various unexpected delights along the way, such as a turret room festooned entirely with leopard print, or a dark hidden library, filled with hundreds of Vreeland's books, many (if not most) of which had been inscribed to her by their authors. In yet another room stood one of her famed Louis Vuitton traveling trunks, her initials D.D.V. emblazoned in imperial red ink on one side. One evening, after too many bottles of Moroccan wine, our party took a vote and elected to open it up. The candles in the room blew out as we lifted the lid. Vreeland was clearly present—and making it known that she could only tolerate so much reverential curiosity.
December 26, 2011 | by Sadie Stein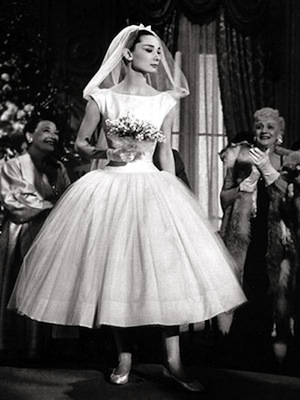 We're out this week, but we're re-posting some of our favorite pieces from 2011 while we're away. We hope you enjoy—and have a happy New Year!
Over the weekend, in preparation for Hurricane Irene, I moved clothes out of the back-room closet in our Brooklyn apartment, which in heavy rain has been known to leak. I moved coats and a few vintage pieces I never wear but which seem too peculiar to throw away. And I moved the large silver garment bag I've carried with me to six apartments in as many years.
You see, when I was twenty-four, I had a wedding dress made. It was—and remains—a beautiful dress, the sort of garment for which "confection" is actually an apt description: sheer Swiss dot overlaying pale pink, a voluminous crinoline, a tea-length skirt. The effect was a bit Funny Face, but not so bridal that I wouldn't, as I told everyone at the time, be able to wear it again. Where I would have occasion to wear such a dress again was an open question. But when I was married, surely, this question would resolve itself like so many others.
From the get-go, I knew I wanted Mary to make the dress. I'd been pressing my nose against the glass of her Lower East Side shop for the better part of a decade and relished having an excuse to walk through the door into the tent-striped interior, which smelled strongly of Votivo's Red Currant candle.
Mary was a strong-minded and somewhat intimidating figure whom I quickly grew to revere. Tall and imposing, she was generally black-clad, sporting a feathery twist of hair, red lipstick, and a pair of severely stylized glasses. She said I was the easiest bride she'd ever dealt with; I think I may have just been so young that I was easy to push around. That, and I didn't have an interfering mother. My mom, who came with me to only a couple of the numerous fittings, was out of her element in the fragrant, feminine space and deferred instinctively to the designer. I didn't want to prolong the process. I was uncomfortable with someone lavishing so much of her time on something for my express use. Read More »