Posts Tagged 'fundraising'
March 2, 2016 | by Dan Piepenbring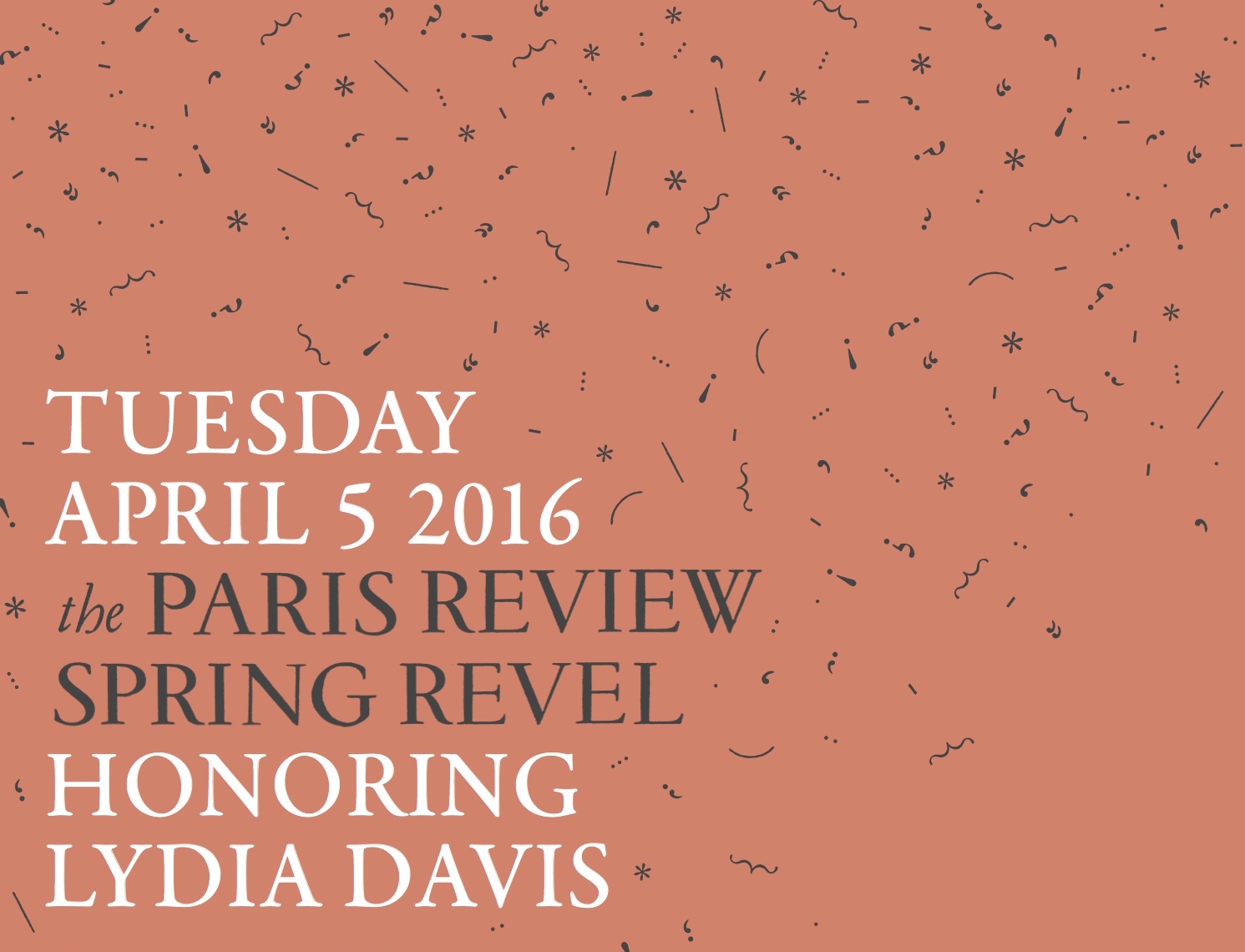 Tickets and tables are available now for our Spring Revel, to be held Tuesday, April 5, at Cipriani 42nd Street—please join us for the Review's annual gala and our biggest night of the year!
This year, we're honoring Lydia Davis with the Hadada, our lifetime-achievement award. Lydia's history with the Review began in 1983, when we published her story "Break It Down"; she's since contributed some of our most beloved stories, including "If at the Wedding (At the Zoo)," "Ten Stories from Flaubert," and, most recently, "After Reading Peter Bichsel." James Wood has written that her Collected Stories is "one of the great, strange American literary contributions." Presenting Lydia with the Hadada will be the filmmaker Errol Morris—her old high school classmate. Read More »
May 12, 2014 | by Roxana Popescu
The fight to save the San Diego Opera.
The half-ton red-velvet curtain fell for what may be the last time on a San Diego Opera performance in mid-April, to a sold-out matinée of Don Quixote. Before the show, patrons drank wine outside, talking about the sad turn of events and snapping photos to mark the occasion: funeral selfies, opera style. In the final minutes of the final performance, Ferruccio Furlanetto—as a lanky and, even by operatic standards, gorgeously expressive Don Quixote—collapsed on a cluster of boulders under a starlit sky, relinquishing his last breath, and with it, his perpetual quest for a better tomorrow.
In March, the Opera's board of directors voted to fold the forty-nine-year-old company, citing financial problems. After the announcement, which surprised many, came a media storm with all the musical metaphors you could hope for. (Would the fat lady sing? Would there be a reprise?) There were social media campaigns and T-shirts; candlelight vigils; protesters, one in a death mask; a large, last-ditch donation, and a series of smaller contributions from first-time donors; and then there was a genius twist. Someone closely read the opera's bylaws and discovered that everybody who donated at least $101 toward the current season was considered an association member with voting rights, which meant they could make decisions and recommendations. A second board vote postponed the closure to May 29 and bought some time for fundraising. For the past month and a half, problem solvers have been hunting for ways to keep the San Diego Opera running. Ditch the massive theater? Save the chorus? What is necessary, and what is sufficient, to create opera? Read More »