Posts Tagged 'Friedrich Kittler'
December 30, 2013 | by Michael Lipkin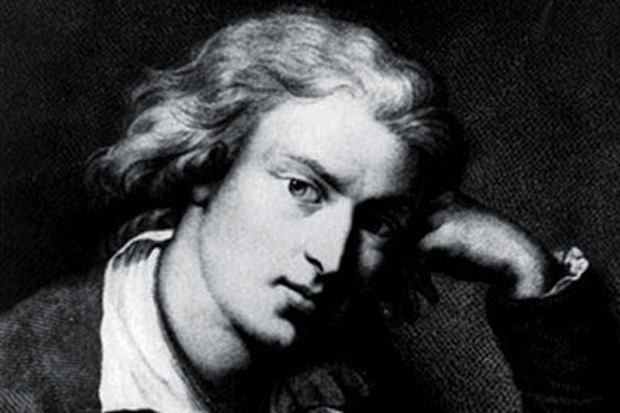 In honor of the new year, we are bringing you some of your favorite posts from 2013. Happy holidays!
In 1784, a twenty-five-year-old Friedrich Schiller, then Germany's most famous playwright, published a notice announcing his new journal, the Rheinische Thalia. "It was a strange misunderstanding of nature that condemned me to the calling of poet in the place where I was born," he wrote, reflecting on his path to fame. "To be inclined towards poetry was strictly against the laws of the institute where I was educated, and ran counter to the plan of its creator. For eight years, my enthusiasm struggled against the military rules, but passion for poetry is fiery and strong, like first love. What those rules should have smothered, they only fanned."
These bitter words were written in memory of the Hohe Carlsschule, the military academy founded by Carl-Eugen, Duke of Württemburg, where Schiller spent his teenage years and young adulthood. In Germany the duke was known for his autocratic rule, wasteful spending, and eleven illegitimate children. At the same time, Carl-Eugen was deeply interested in statecraft and, above all, in educational reform. Decades into his rule, he decided to found an academy whose goal was to create a bureaucratic class free of the aristocracy's tangled family loyalties. The only criterion for entrance was merit. Accordingly, students from bourgeois backgrounds (like Schiller) vastly outnumbered the noble-born.
Schiller was fourteen when he was sent to the Carlsschule, and he was not happy to be there. Visits from family were strictly regulated; female relations, particularly sisters and cousins, were forbidden entirely. Worse, Élève 447, as he was now known, had to wear a uniform, march in formation to meals, and sleep in a dormitory that was kept lit even at night to make sure the students weren't masturbating. Any violation of the rules or attempt to flee resulted in the student's having to write out his crime on a red card, which he wore pinned to his chest at mealtimes. As the students ate, the duke would work his way around the tables, read each card aloud, and give the student a slap. Serious offenses were punished by imprisonment or caning. Read More »