Posts Tagged 'friday reads'
June 10, 2011 | by The Paris Review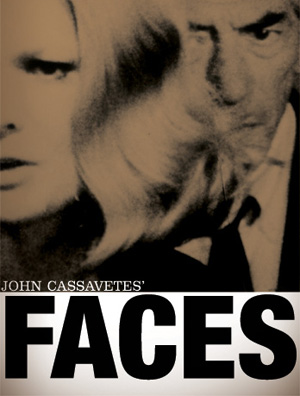 Last Saturday I caught a midnight showing of John Cassavetes's Faces. Shot in LA in the mid-sixties, Faces is a movie about sex, booze, and aging—or, you might just as well say, about the faces of John Marley, Lynn Carlin, Seymour Cassel, and Gena Rowlands. It is absolutely sad, absolutely tender, and absolutely unsentimental. You won't cry, and for days you won't be able to get it out of your head. Not, at least, by reading The Pumpkin Eater (1962), Penelope Mortimer's fictional account of her marriage to Rumpole creator John Mortimer: "We didn't love each other as most people love: and yet the moment I have said that I think of the men and women I have seen clasped together with eyes full of loathing, men and women who murder each other with all the weapons of devotion." —Lorin Stein
I've been enjoying Caroline Preston's ingenious The Scrapbook of Frankie Pratt, a novel made up entirely of vintage images. It's nifty and fun—but the plot moves along, too! —Sadie Stein
Jon-Jon Goulian on Robert Silvers, venerable founding editor of The New York Review of Books: "A man who can field a call like that with such composure is a man, you might say, whose head is still full of marbles, and yet that would leave open the possibility, inconceivable to me, that Bob might one day lose a few. That leaves only one alternative: Bob's head contains one giant marble, one only, and you will have to behead him to make him give it up." —L. S.

Maybe the summer is provoking more wanderlust in me than usual, because this week I read two novels about runaways. First up was Robert Walser's Jakob von Gunten. I moved on to Denis Johnson's Angels. Reading it late at night in the immensely humid heat and borderline-nonexistent light of my tiny bedroom seemed to underscore every bizarre and frightening episode of Johnson's book. —Natalie Jacoby
Prior to reading Terry Castle's collection The Professor: A Sentimental Education, I was only familiar with her jaw-dropping Sontag reminiscences—but I'm sorry it took me so long: all her essays are that funny, pithy, and unexpected. —S. S.

Wesley Yang's remarkable n+1 essay about Seung-Hui Cho, the shooter at the Virginia Tech massacre, is now available as a Kindle single. —Thessaly La Force
On the lighter side, I recommend our Southern editor, John Jeremiah Sullivan, on how to survive Disney World—minus the fear and loathing. —L. S.
A George Plimpton video game? —T. L.
June 3, 2011 | by The Paris Review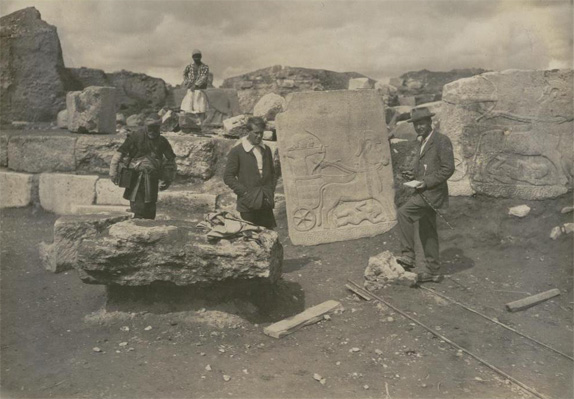 A previously unpublished photograph of T. E. Lawrence was made available for sale this week at an auction house in Shropshire. The image, taken in 1912, shows a youthful Lawrence (in a casual coat and an oversize collar) at an archaeological dig in Tell Halaf. I took news of the photo as an excuse to thumb through Lawrence's Seven Pillars of Wisdom—an all-time favorite of mine—where I was greeted by one of my favorite passages in all of English literature: "All men dream: but not equally. Those who dream by night in the dusty recesses of their minds wake in the day to find that it was vanity: but the dreamers of the day are dangerous men, for they may act their dream with open eyes, to make it possible. This I did." —Stephen Andrew Hiltner
I was sick in bed for the long weekend and spent my time veering rather oddly between the new edition of Diana Vreeland: An Illustrated Biography by Eleanor Dwight (basically the most glorious fashion porn in existence) and M. Owen Lee's fascinating Wagner: The Terrible Man and His Truthful Art. I like to think that Vreeland, if not Wagner, would have appreciated the combo. (And incidentally, if you haven't seen the very bizarre A Rage to Live—a 1965 vehicle about a nympho Suzanne Pleshette—it's worth adding to your Netflix queue for your next sick day.) —Sadie Stein
Kelefa Sanneh on Earl Sweatshirt. Alec Wilkinson on the dearly departed Gil Scott Heron. —Thessaly La Force
I'm a little surprised by my own selection, as it's not my usual fare, but when a copy of Peter Sloterdijk's Neither Sun Nor Death appeared on my desk, I cracked it open and was hooked. He's an appealing and exciting thinker, not least for his "leap out of old-European melancholy and the German maso-theory cartel." —Nicole Rudick
Today, Jean-Luc Godard's latest movie, Film Socialisme, opens in New York. I first saw the film last fall, and was mesmerized by its polylinguistic structure and "Navajo English" subtitles. I've been eagerly waiting since then to watch it a second time and, in preparation, have been reading Richard Brody's insightful coverage—on the thematic and symbolic significance of the gold, and on Jewish characters and Godard's own paranoia—revealing the film to be his "most humane, internationalist, [and] multicultural." —Natalie Jacoby
Sara Breselor's Idiom piece on lesbian teen fiction is poignant and funny. —S. S.