Posts Tagged 'Frederick Wiseman'
December 3, 2012 | by Sadie Stein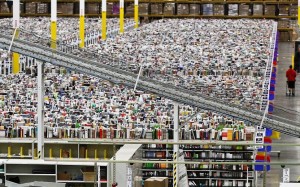 [tweetbutton]
[facebook_ilike]
February 28, 2011 | by Errol Morris
Fred Wiseman has been my idol for a long time. In the 1970s it wasn't all that easy to see his films. For a while I had seen only Basic Training (1971) and High School (1968). Nothing else. Titicut Follies (1967) was almost impossible to see because it was under a court injunction. Videocassettes had been introduced, but Wiseman's films existed only on 16mm—ready to be slapped onto a projector or viewed on a flatbed. Until very recently, he was reluctant to transfer his films to DVD. I believe it was because that would have made them too easy to be seen.
When I was editing my first film, I visited Fred Wiseman in Boston. His offices in those days were on Lewis Wharf, and he very kindly allowed me to watch several of his films on a Steenbeck editing machine. At dinner in his home, one of his sons asked him whether he was going to show me "the two-hour, the three-hour, or the four-hour boring film." Fred didn't smile. But honestly, I had no problem with the length. For me, they could have been even longer.
I saw Fred again at the London Film Festival in 1978. He was showing Sinai Field Mission. My future wife, Julia Sheehan, and I went to the first screening at the National Film Theatre. Julia, also a Wiseman fan, had just gotten off an all-night flight from Boston, and promptly fell asleep next to Fred. She was mortified. I remember being mesmerized by the film and its "language."
The cinder block buildings, the microwave dishes, and the injunction: to stop sunbathing on the modules. If Surrealist painters had to conjure an empty, featureless plain with pieces of driftwood, Wiseman was able to do away with the driftwood, the conjuring, and simply point the camera at reality. The results are disarming and even dismaying.