Posts Tagged 'Franz Wright'
March 15, 2013 | by Kelly McMasters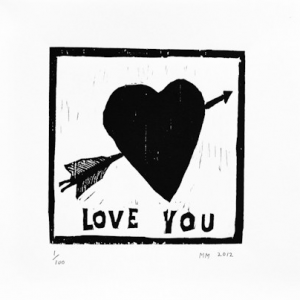 "The sky was darker than the water
—it was the color of mutton-fat jade."
—Elizabeth Bishop, "The End of March"
On more Saturday afternoons than not this month, I've watched swirls of snow blow past the blue door of our bookshop. The parking lots in town have small mountains of mud-encrusted snow piled in their corners, monuments to the length of this winter. At home, the firewood is running low, our freezer is nearly empty of the lamb we split with our neighbors back in the fall, and the local farmer's market offerings have dwindled down to the last rutabagas from the root cellars. This has been a long winter, and everyone who comes into the bookshop looks a bit tired, drawn, impatient for spring and the promises that come with it.
My favorite customer came in three weeks ago with his pregnant wife, her hair and eyes glowing, everything about her bursting with her own impending spring. Her husband is my favorite customer because he is my good luck charm—on the bookshop's first Saturday he walked in and poked around until he found our poetry section. He gaped, not believing our little cache of modern poets. He revealed he was also a poet, had written his graduate thesis on Franz Wright. He'd grown up in town and I thought the presence of a local poet on one of our first days open was an auspicious sign. Read More »
June 22, 2010 | by David Wallace-Wells
A Quick Kiss of Redemption
," David Means has established himself among the finest and most incisive American writers of contemporary short fiction—and as the member of his generation perhaps most invested in the short form itself. In his three previous books—each curated with remarkable care and enviable devotion—Means has delivered exquisite local portraits of the destitute, desolate, and disconsolate in postindustrial America. In the course of discussing "
The Spot
," his marvelous new collection of razor-sharp shorts, we wondered, is he tempted at all to go longer—to essay the novel?
Yeah, I'm tempted by the novel. Tempted is the correct word because compared to the demands of the story it would seem that the novel, all that wide-open space, would be enticing after four story collections. But what's not enticing to me is the idea of simply going big and wide for the sake of giving into the possibility of going big. I love novels, and I read them more than anything, but stories cut in sharp and hard and are able to reveal things in a different way: they're highly charged, a slightly newer form, and inherently more contemporary.

Big and wide can mean expansive and comprehensive, but it can also mean bloat. Novels often thin themselves out to a watery hue—some even start that way—and at times seem to only ride along the surface of things, giving us what we already know, reporting the news that is just news. Ezra Pound said that literature is news that stays news. I keep reading novels that feel, even if they're trying new tricks, like old news, and often resort to cliché to keep moving: out of the corner of his eyes, his heart was pounding in his chest, that kind of thing. Those books are just surfing along on a very small waves—reading them is like watching surfers on Cape Cod trying to catch whatever's coming in on a lame day. Read More »
Since his 1991 debut "