Posts Tagged 'Frank Zappa'
October 9, 2013 | by Sam Sweet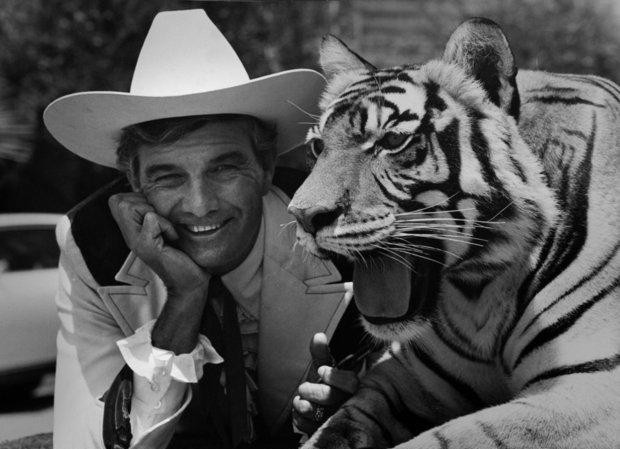 Once called the "friend of every insomniac in Southern California," Cal Worthington haunted the nether regions of broadcast programming for more than sixty years. Judging by the frequency of his appearances, their consistency, and their longevity, Worthington might have been the biggest television star in the history of the West. That makes him as much a deity as anything California culture has seen in its short history. But he wasn't an actor or a journalist or a politician. His church was a chain of car dealerships and his prophesies a series of madcap advertisements. For better or worse, everyone who lived in Southern California had to reckon with him.
Worthington's long-running series of self-produced spots never deviated from a formula. The slender cowboy—six foot four in beaver-skin Stetsons and a custom Nudie suit—always preceded his hyperactive sales pitch with a gambol through the lot of his Dodge dealership, accompanied by an escalating succession of exotic animals. Originally it was an ape, then a tiger, an elephant, a black bear, and, finally, Shamu, the killer whale from SeaWorld—each of which was invariably introduced as Cal's dog, Spot. Not once did he appear with a canine. The banjo-propelled jingle (set to the tune of "If You're Happy and You Know It") exhorted listeners to "Go see Cal, go see Cal, go see Cal," a catchphrase that became the basis for the most infamous mondegreen in Golden State history. To this day, Pussycow remains a nostalgic code word exchanged among Californians who came of age in the era before emissions standards. Read More »
December 27, 2012 | by Brian Cullman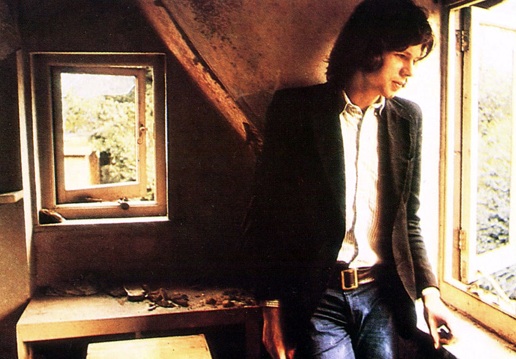 We're out this week, but we're re-posting some of our favorite pieces from 2012 while we're away. We hope you enjoy—and have a happy New Year!
Just past Tandy Crafts, a dark, unlovely store on the corner of Thirteenth and Sixth Ave, there was a door that led to the shop's basement and storage area. Down there, tucked between the boiler room and the janitor's closet, you could find the editorial offices of Crawdaddy.
I was there because Rolling Stone was in California, because Hit Parader was no longer interesting, and because Downbeat was incomprehensible. Crawdaddy was the only other music magazine I'd heard of, and it had the advantage of being in New York. It also had the advantage of not having a listed phone number, so I couldn't be turned away unseen. In my pocket I had two stories I'd written for my school paper. One was a review of John Fahey's Days Have Gone By, the other was an appreciation of the Paul Butterfield Blues Band. Neither was more than a few hundred words, and I'd probably spent more time tracking down the address of Crawdaddy than I had in writing them. But there I was. It was the middle of April, in 1970, and all was right with the world.