Posts Tagged 'folk music'
April 18, 2014 | by Dan Piepenbring
Skip Spence's "music from the other side."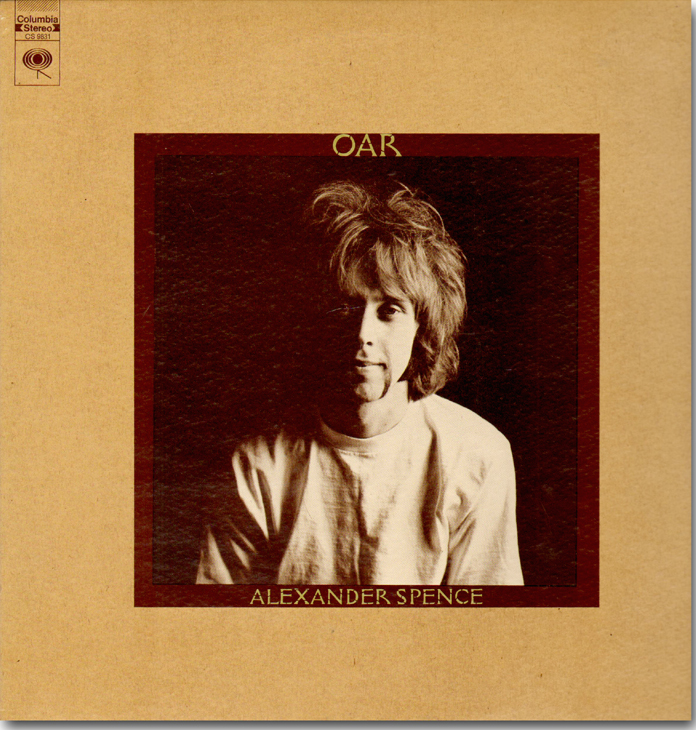 Skip Spence is known for his work in Moby Grape, a seminal psych-rock outfit, and for his only solo album, Oar (1969), which has one of the most gloriously unhinged creation myths in the history of popular music.
In '68, Spence—who would be, coincidentally, sixty-eight today—was cutting a new Moby Grape record in New York. The city was not bringing out the best in him. One night, as his bandmate Peter Lewis tells it, Spence "took off with some black witch" who "fed him full of acid": not your garden-variety LSD, mind you, but a powerful variant that supposedly induced a three-day fantasia of hallucinations and cognitive haymaking. The result? "He thought he was the Antichrist."
Spence strolled over to the Albert Hotel, at Eleventh and University, where he held a fire ax to the doorman's head; from there, he negotiated his way to a bandmate's room and took his ax to the door. The place was empty. So he hailed a cab—you know, with an ax—and zipped uptown to the CBS Building, where, on the fifty-second floor, he was at last wrestled to the ground and arrested. He did a six-month stint in Bellevue, where he was deemed schizophrenic. "They shot him full of Thorazine for six months," Lewis said. "They just take you out of the game."
But Spence wasn't out of the game. The same day they released him from Bellevue, he bought a motorcycle, a fucking Harley, and cruised straight on to Nashville, where he planned to record a series of new songs he'd written in the hospital. He was clad, legend maintains, only in pajamas. Read More »
January 31, 2014 | by Sadie Stein
When we graduated sixth grade, in the skirts and ties we had laboriously sewn—mine was apple-green gingham—with the corsages and boutonnieres our teachers had made to match, I was the first to receive my diploma. This was not a particular distinction; it was just because I was the shortest person in the entire grade. And at the end of the ceremony, we sang "The Garden Song," aka "Inch by Inch, Row by Row," and I remember being very conscious that this was the last time we would ever sing it, and that now everything would be different. And not just because we were moving to the Upper School Campus a few hundred yards away. Because we would not be allowed to be kids in the same way ever again. I remember blinking back tears.
All week, I have wanted to write about Pete Seeger, but every time I sit down to do so I have been overcome with emotion and affection for my progressive elementary school with its earnest devotion to the tenets of secular humanism and folk music, and have wanted to write hundreds of pages. I want to write about City and Country and the Weed Wallow and the holiday assembly and the apple assembly. And Mary and Sally and Joyce and Colleen and and Mrs. English and Betty (teachers) and Mr. Schwartz (the principal) and Mr. Ellis (the custodian).
In fifth grade, in June, we donned costumes and did sword dances and played recorders and invited our parents to the medieval feast. At the third grade cookout we wore the Native American garb we had sewn and beaded and dyed with onionskins and cooked fish and oysters in a fire behind the upper-school library. Then, there was the endless work on those skirts. I also know that none of this would mean anything to anyone who didn't attend my school, and that we all have our own early memories, tender as a bruise, and that unless one is Proust, it really doesn't much matter. Read More »