June 28, 2012 | by Rachael Maddux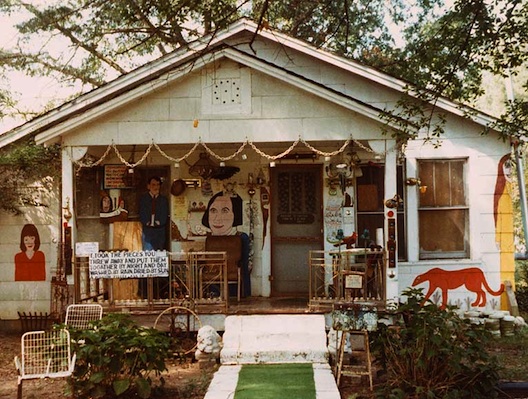 Howard Finster was fixing a bicycle in his Summerville, Georgia, workshop one day when a smudge of paint on his index finger took the shape of a face, a face that spoke to him and told him, "Paint sacred art." Finster, then in his sixties, had been many things in his life: a teenage tent-revival preacher, a pastor, a mill worker. He had never been an artist, but he had also never been a man to shirk the word of God.
That was in 1976. The Lord told him to make five thousand works, a quota he reached just before Christmas 1985. By the time he died in 2001, his catalogue had swelled to more than forty-six thousand pieces. He devised an intricate numbering system and timestamped many of his works upon completion; he often painted through the night, sleeping only intermittently. Sometimes he signed his paintings BY HOWARD FINSTER, OF GOD. MAN OF VISIONS.