October 29, 2015 | by Henry Giardina
Melmoth the Wanderer and the bizarre appeal of gothic horror.
I have long been a rather reluctant fan of gothic horror. The reluctance comes from never quite knowing if it's a genre worth caring about. How well, really, do any of my favorite works hold up? Is The Castle of Otranto actually good, or just campy? Is The Monk great literature? Probably not—but as genres go, there's none quite so pleasingly ridiculous as this one.
Gothic horror usually revolves around the sinister absence of God inside some religious framework. These are stories that couldn't exist outside a culture obsessed with sin and hellfire, and yet they're not morality tales: the only lesson to be drawn from most gothic romances is that the supernatural can be easily substituted for the divine. Any benefits to leading a religious life seem to be completely erased in these stories, with paranoia and persecution complexes to take their place. There seems barely time to contemplate the afterlife when everyone's so busy trying to escape the traps laid for them on earth—traps set by heredity and fate. The "good" characters are, for the most part, idiots: foolish clergyman, one-dimensional lovers doomed to die horrible (sometimes cannibalistic) deaths, and so on. The only character with any power of personality happens, more often than not, to be the devil himself.
This is especially true of Charles Maturin's Melmoth the Wanderer, a shapeless tale of transformation, loneliness, and evil as shown in complete isolation from good. Maturin, an Irish clergyman and great-uncle to Oscar Wilde, wrote the book in 1820, at the height of the vogue for gothic romance. By the end of the nineteenth century, the book had taken on cult status. Baudelaire adored it. Balzac wrote a sequel to it. Wilde himself, after being released in disgrace from Reading Gaol, based his entire identity around his uncle's story, renaming himself after its hero, Sebastian Melmoth. What was it in the story that spoke to them so deeply? Read More »
January 28, 2011 | by The Paris Review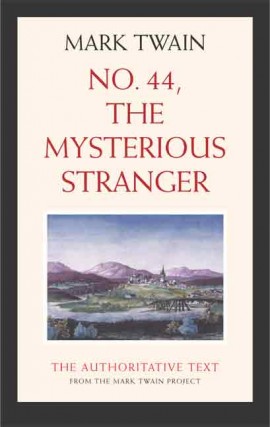 This morning I've been reading our poetry editor, Robyn Creswell, on the protests in Egypt. —Lorin Stein
I've just learned that the poet R. F. Langley—like me, a Staffordshire lad—has just died. It's well worth reading Jeremy Harding's tribute to Langley's "fiber-optic attention" over at the LRB blog, and it's only a short trip from there to the faintly surreal pastoral world evoked by Langley's verse and journals. His playful approach to poetic form and intimate but elliptical voice tilt the reader's perspective ever so slightly askew. This isn't nature as seen beneath the microscope, but glimpsed through the looking glass. —Jonathan Gharraie
Earlier this week, I stumbled on Charles Baxter's short story "Poor Devil". Baxter documents a divorced couple's last moments and memories together as they clean the "house where [they] tried to stage [their] marriage," ending in the couple—eyes closed and arms out—intimately stumbling through the dark together to look for the ex-wife's purse, "divorced, but ... still married." Oof. —Sam Dolph
I used to hate it when grown-ups sang the praises of rereading. Then I got old. This week it's The Counterlife and No. 44, the Mysterious Stranger. I remember there was a waiting list at our school library when this restored edition of Mark Twain's fantasy novel came out, and that it blew my fourth-grade mind. No wonder. Telepathy, time travel, a clandestine printing press in a dilapidated castle—inhabited by a boy narrator who happens to sound like Mark Twain? I must have thought I'd found the Perfect Book. —L. S.