August 5, 2014 | by Timothy Leonido
A panda painting, small-claims court, and the perils of communal living.
Of the many collectives in West Philadelphia, the Mitten was widely held to be the ideal model. Founded by six young progressives from the Inter-cooperative Council in Michigan, it hosted workshops on social justice and fundraised for local nonprofits. And it was a staple of the queer-arts scene: punk bands played in the basement and drag shows filled the living room, with performers grinding on audience members and audience members grinding on banisters. In the adjacent lot they had grown a lush garden with six raised beds and a chicken coop.
When I first moved to Philadelphia, I was eager to join a house like this one—but brimming with collaborative energy, they were in high demand, and the ones I found lacked the character and spirit that'd drawn me to communal living in the first place.
I was impatient, though, and took a room in Cedar Park, aka "University City," at an A-frame Victorian with a huge mulberry tree. The quaint facade hardly matched its sterile interior: overhead lighting reflected off marble countertops, the white walls were bare, and there was La-Z-Boy furniture in suburban quantities. This collective included five members, young professionals who, surprisingly, spent the majority of time away from the house, staying often with their partners. A math teacher, a product engineer, a classical vocalist and a software designer—they were mild and even a little shy. But one of the members, Jeff, maintained a particular enthusiasm for the house. He spoke in an affectedly deep voice, noticeably straining as he described the order of things: regular meals "kept costs down"; adherence to the chore wheel "kept everything running smoothly." He appeared to be the oldest by a significant difference; his skin had a jaundiced tint, and his goatee was visibly grayed. A baseball cap covered his bald head, and in his beige clothing he nearly blended with the plush chairs in the living room. Read More »
September 4, 2012 | by Caleb Crain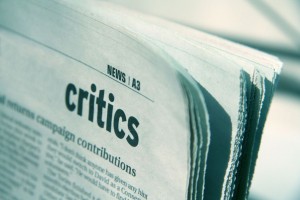 A non-question has recently preoccupied the literary corners of the Internet: How rude should a book critic be? I call it a non-question because its non-answer is the same as for people in social situations generally: it depends. It's impossible to find a universal rule that licenses rudeness. There's always going to be at least one observer who feels that a conflict could and should be handled politely. (And who knows? Insofar as politeness is a skill, maybe there's always room for improvement.) Also, there's always going to be at least one observer who describes as honest what others call rude. But even if you give up on unanimity and settle for a majority opinion, you still can't formulate a general decision. Try it and see. Was William Giraldi justified in adopting a rude tone about Alix Ohlin's novel? Was Ron Powers, about Dale Peck's? Only the particular questions are worth debating, and no matter how many questions like them you answer, you never reach a rule that has the purity of math. The most you can hope for is etiquette.