Posts Tagged 'Eraserhead'
May 13, 2014 | by Richard B. Woodward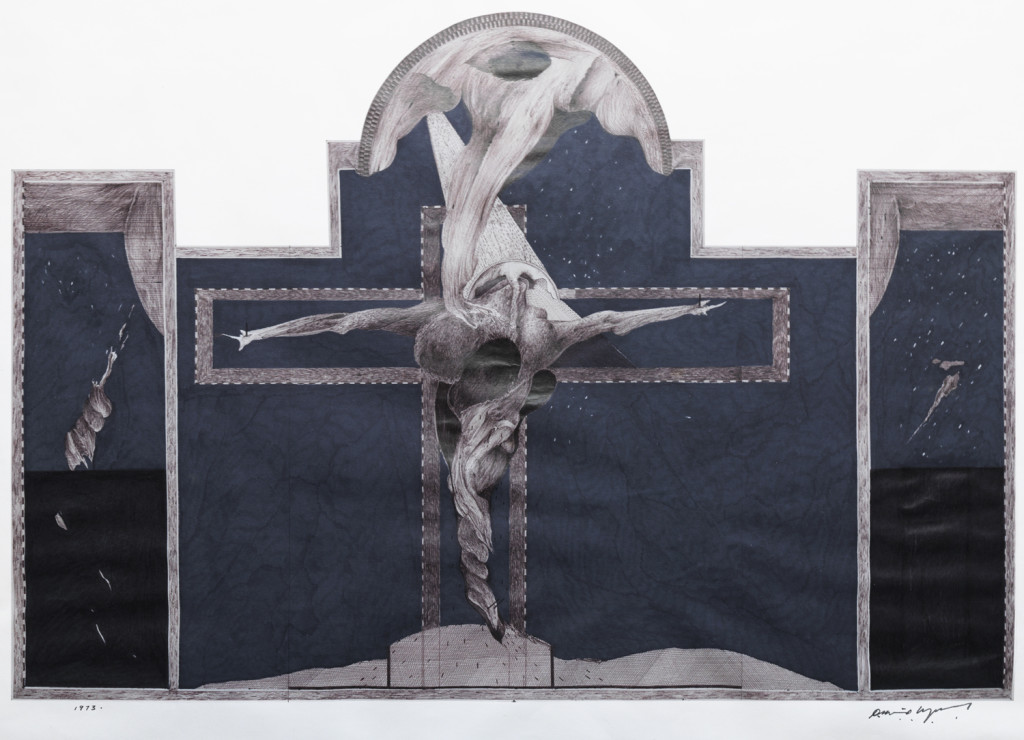 Millions of Americans heard the name Alan Splet (1940–1994) for the first time as a punch line on television. The occasion was the 1980 Academy Awards, where his sound design the previous year, on Carroll Ballard's The Black Stallion, had earned him a special Oscar. Citing prior commitments, Splet did not attend the ceremony. When the presenter held up the statuette and the honoree failed to appear to accept it, the evening's host, Johnny Carson, turned this perceived snub of Hollywood taste back on the truant. "It always happens," he deadpanned to the audience, "first George C. Scott doesn't show, then Marlon Brando, and now Alan Splet."
Splet deserves better. He was no joke. In fact, to an exclusive circle of independent filmmakers who know how much his collages of sound and musical refinement added to their movies from the late seventies to the early nineties, his name is still invoked with an affection verging on awe. Tributes can be found on YouTube from Ballard, Peter Weir, Caleb Deschanel, and Philip Kaufman, with whom Splet collaborated on three films. Splet's sound design and editing on The Unbearable Lightness of Being (1988) ranks among the most haunting and sophisticated of its day—or any day. Leoš Janáček's string and piano music is as ravishing as Sven Nykvist's cinematography, underlining not only the distinctly tart Czech melancholia of the novel, but also serving, notes Kaufman, to "supplant Kundera's voice as the narrator and give the film its drive."
No filmmaker in those years bonded more intensely or productively with Splet than David Lynch. The two met in 1970 when the writer-director needed a sound track for his short film The Grandmother. (Splet was then employed at a Philadelphia industrial film company, having bailed on a career in accounting.)
With no money to foster the visions Lynch had in his uncompromising young head, the pair spent twelve-hour days inventing effects on the cheap, recording human mewls and gurgles and hissing machine-made sounds. Not until their concoctions matched the images on the editing table and the pairing created an elusive "mood" (a key term for Lynch) were they satisfied. Thereafter, until Splet's death in 1994, he partnered with Lynch on every major film project, those that were completed (Elephant Man, Dune, Blue Velvet, Wild at Heart) and those that weren't (Ronnie Rocket).
In the opinion of some, however, their masterpiece of "audio surrealism" remains Eraserhead. Begun in Philadelphia and finished in Los Angeles, its atmosphere is as marked by the sooty poverty of the filmmakers as The Grandmother had been. It was during this time (around 1973) that Lynch, who could not afford paints, did two meticulous drawings in ballpoint pen: a crucifixion, in a style that combines Mattias Grünewald and Francis Bacon, and a resurrection, now lost. Hoping to raise money to finish the film, they had prints made, an enterprise that was rewarded with total failure.
Read More »
April 30, 2014 | by Dan Piepenbring
The filmmaker comes to BAM.
What, in retrospect, did we hope to hear from David Lynch last night? In "a rare public appearance," the filmmaker appeared in conversation with Paul Holdengräber at BAM, to a sold-out crowd. The people were there. Lynch was there. And so … now what?
It wasn't as if we expected to walk out with David Lynch decoder rings, finally capable, having listened to him, of educing his films' meaning. Much of their joy derives from their refusal to cohere. Nor could we reasonably hope to reconcile the work with the man—the gap between the Missoula-born Eagle Scout and the psychosexual Grand Guignol of, say, Blue Velvet has always been pretty difficult to bridge. That's all part of the Lynch magic, and you can hardly expect a guy to declaim upon the essence of his magic.
So why were we there, then? Did we simply want to see him bodily, to confirm the corporeal existence of a man whose work sometimes seems—extraterrestrial? Sure. But we also presumed we would learn something, anything, about him. Something new, something that qualified as insight: something that might make the whole Lynchian gestalt that much less opaque.
Such was not the case. Read More »