Posts Tagged 'Elsa Schiaparelli'
June 21, 2012 | by Katherine Bernard
With fashion, true love isn't about the money. It's about the conversation. By that I mean decoding the statements on the runway each season and bringing them into culture simply by going about my everyday life. Conversing with someone on the street using the lines and proportions of our clothing: "Nice denim rip. You layered two T-shirts? That collar/hemline/texture is slightly off, and I like it." I learned how to read these cues and appreciate making odd bits look chic from studying the work of Miuccia Prada.
The other day, I tried explaining to a friend whose primary associations with Prada are 1998 Jay Z lyrics ("I like a lot of Prada, Alize and vodka") why this summer I took pleasure in making a boys lacrosse penny elegant for evening. I picked it up in a Maryland thrift store for two dollars. To most, a practice jersey is as far from a fete like the MoMA's Party in the Garden as one could get. In that crowd, if you say P.S. you mean Proenza Schouler, and Stella is followed by McCartney more often than Artois.
I wore it underneath a silk blazer, with a skirt of tiered fringe. The empowerment I felt was real—there is something about taking a garment of unexpected origin and making it reference something completely new (look at Alexander Wang's brilliant athletic-inspired collection this season) that excites me.
I think of Prada as being synonymous with intelligence and controlled tension; the pith of confidence. Her clothes remind me that I haven't seen everything, and even on a Hannah Horvath budget, I try to maintain allegiance to her pursuit of self-defined beauty. I feel strong taking a risk, and every morning I try to assemble a look that would make Miuccia say, This is right.
May 4, 2012 | by The Paris Review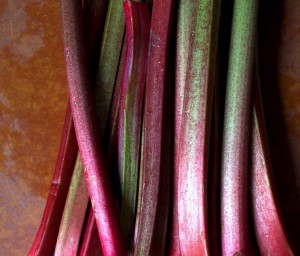 I'm hooked on The Briefcase, by Hiromi Kawakami, a sentimental novel about the friendship, formed over late nights at a sake bar, between a Tokyo woman in her late thirties and her old high school teacher. It's interesting enough to read about an aging woman drawn to an older man; when this attraction comes wrapped up in Japanese nostalgia for old fashioned inns, mushroom hunting, refined manners, and Basho, how can a person resist? I can only imagine what wizardry must have gone into Allison Markin Powell's translation. —Lorin Stein
There are so many intriguing events associated with the PEN World Voices Festival this week. One I'll be catching for sure is this little-seen documentary on Diane Arbus, actually a taping of the photographer discussing a slide show of her work in 1970. The viewing will be followed by readings from Diane Arbus: A Chronology by Francine Prose, Michael Cunningham, and Arbus's daughter, Doon. —Sadie Stein
The PULSE Contemporary Art Fair is here! Today through Sunday at the Metropolitan Pavilion, galleries from around the world are exhibiting the best of contemporary art. Whether your interest and pockets are shallow or deep, you could easily be held captive for hours, lost in the endless spectacles and hidden nooks. It's an adventure, so may I suggest comfortable shoes? —Elizabeth Nelson
Two years ago I started reading (and devouring) the Smitten Kitchen blog. I have since made more than thirty of her recipes and have been waiting for her forthcoming first cookbook. This week she posted a sneak peek, so time to start some seasonal cooking—especially as farmer's markets everywhere have the first spring produce, like asparagus and rhubarb! —Emily Cole-Kelly
Most people will eat fifteen hundred PB&Js before graduating high school. I've easily consumed twice that since then. I love peanut butter. I love the taste of it mixed with a good jam. Statistics about the sandwich are always fascinating: women prefer creamy and men crunchy (I only eat crunchy); the vast majority of people put the peanut butter on first (I do, too, but it just makes sense, right?). Leave it to Ruth Reichl to make a great thing even better. Who knew that a little salt and heat could improve upon perfection. —Nicole Rudick
My invitation to the Met's Costume Institute Ball seems to have been mysteriously lost in the mail, but reading through the gorgeous companion volume to the Schiaparelli and Prada exhibition is (I'm sure) every bit as interesting, and nearly as glamorous. —S.S.