Posts Tagged 'Edith Grossman'
March 28, 2011 | by Jonathan Gharraie
What does it mean to be "quixotic" today? Are street-corner preachers quixotic? Is Bono? What about film directors who dementedly pursue the unlikely grail of adapting a difficult book for the screen? The word endures because its source endures. Don Quixote de la Mancha is the first modern novel, and two weeks ago I found myself on the Upper East Side, at the Queen Sofía Spanish Institute, tracing the word part of the way toward its origin. In the inevitable absence of Miguel de Cervantes, it was left to the book's most recent English translator, Edith Grossman, the publisher, Andrew Hoyem, and the artist, William T. Wiley to explain the book's riverine significance. The Quixote Delta has proved fertile ground for world literature, branching off into numerous tributaries, irrigating any number of national traditions and, finally, trickling down into the work of some of the most singular figures in world literature, from Nabokov to Borges, Fielding to Garcia Marquez.
But doesn't quixotic threaten to swamp Quixote? Aren't these words, which get coined in tribute to an author or a book, almost always treacherous? Can all the possibilities and implications of a character, or even—more ambitiously—a life's work, be contained within the semantic boundaries of just one word? We think of Orwellian as adjectival shorthand for a state apparatus of terror and surveillance, but what if we also took it to mean window-pane clarity of expression or even a marked aversion to the poetry of Stephen Spender? In the same way, Don Quixote is not only a cautionary tale about the perils of idealism: among other things, it is also the first great book about books, a visionary parable about the responsibilities of reading and writing fiction that arrived early on in the age of printing. The river feeds into an ocean.
October 8, 2010 | by The Paris Review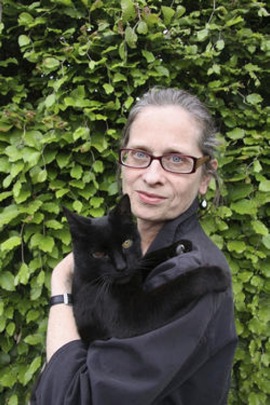 For the last three weeks, Lydia Davis has shared her thoughts and experiences in translating Gustave Flaubert's
Madame Bovary
.
She writes, "I did not study the other translations during my first draft because I had to establish my own style and my own understanding of what I was reading before I could risk the rhythms and eccentricities of the others striking my ear and possibly creeping into my prose." We asked others to weigh in on the matter from their own work in the field. Here is what they had to say.
Edith Grossman, translator:
I admire Lydia Davis's writing, and it is always extremely interesting to learn how another translator works, especially one as eloquent as Davis. I don't often have the opportunity to read about another translator's methods and attitudes toward the work, and I was intrigued by her essay.

The one point on which I disagree with her absolutely concerns reading other people's translations. Although most of my translations, like hers, have been of texts not previously brought over into English, in the past few years I've had occasion to translate classic Spanish works, each of which has had countless versions in English. But it always seemed crucially important to me not to consult them or study them—to what end, I asked myself, when the point of a new translation is to be a new translation, with a fresh voice and a different point of view.

On the other hand, I agree with her absolutely regarding the importance of the translator's ability to write the second language. Hearing the first text, and finding appropriate phrasing that recreates its tonalities and intention in the second, is the fundamental translating skill. Nothing else compares.

I'm curious about her not reading the entire text before beginning the translation. Even though she states her reasons, I still don't quite understand why she doesn't. We are the translators, after all, not ordinary readers, and we have a different kind of obligation to the text.

I assume there are seven translating sins to match the seven mortal ones. I've never thought about this in terms of sins, deadly or otherwise, but I imagine the first—right up there with pride—is having a tin ear in English.
Wyatt Mason, translator and critic:
Every translation is an interpretation. As with all acts of literary criticism of which translation is only the most thoroughgoing, there are richer and poorer specimens. Not unreasonably, when a translation doesn't seem to cohere, when its parts do not quite cleave together, we look at its string of choices and worry its beads one by one. This is not heavy work. Any state trooper with a bilingual dictionary can ticket any translation for the betrayal of its original. A more complicated undertaking is to divine why, when a translation does cohere, it does cohere. The same trooper with the same bilingual dictionary will, as often as not, discover that the coherent translation is no less a word by word betrayal of its original than its incoherent demon twin. To succeed, then, a translation depends as much upon deliberate choices as upon indiscriminate magic. A steady accretion of dutiful particulars cannot alone compound into something finer than the merely finely wrought: Fine writing is not made by magic, only industry. The magic of the achieved work of literary art, whether borrowed or made, is always nested deeper than its visible pieces. The magic of the achieved translation, like its maker, and no less inexplicably, is that it is a thing that possesses a living soul, or does not.
Read More »