April 18, 2014 | by Sadie Stein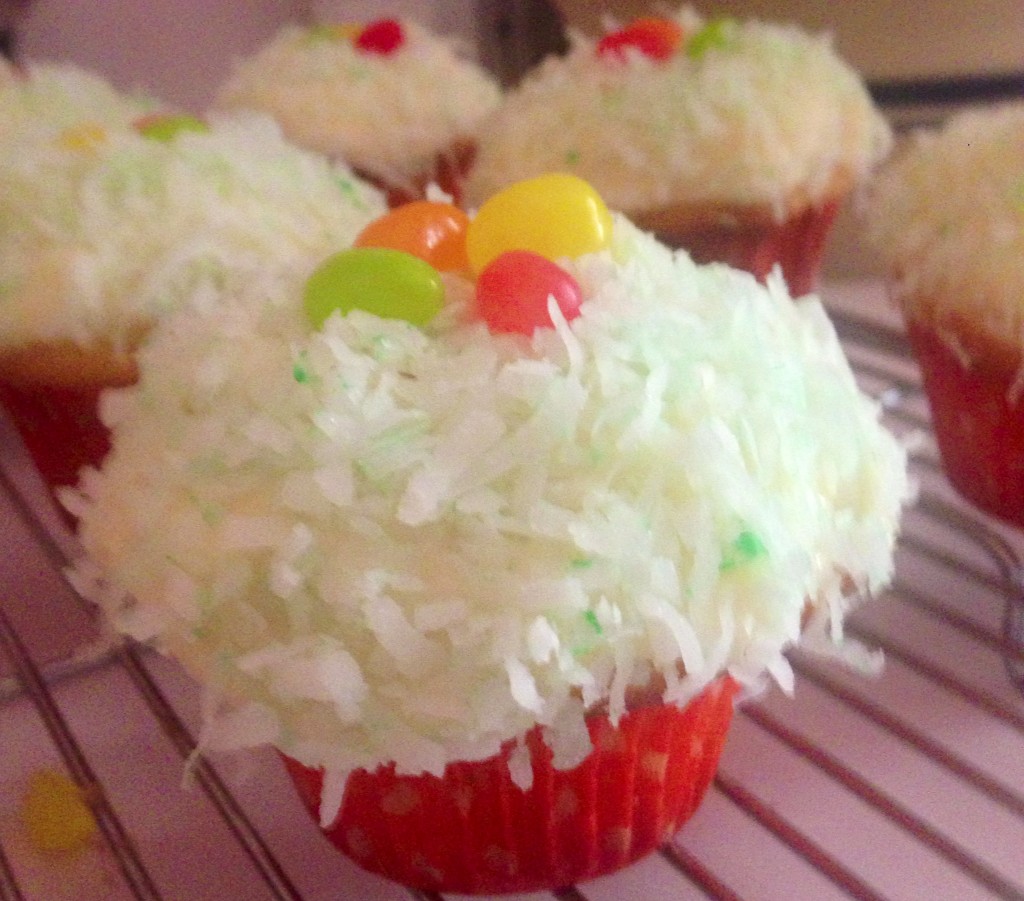 Yesterday I made some Easter-themed cupcakes, topped with cream-cheese frosting and dusted with green-tinted coconut. Within each nest, I placed four jelly beans. Brand: Teeny-Been. They were, if I do say so myself, pretty cunning.
When I was asked to contribute a word to Let's Bring Back: The Lost Language Edition, I was thrilled to have a chance to agitate for my favorite adjective. It's not that the word has disappeared, exactly, but it has shed one of its meanings. While one usage always denoted craftiness, the other meaning was benign, even infantile. Something cunning was dear, precious, made with craft and care. Read More »
April 1, 2014 | by Dan Piepenbring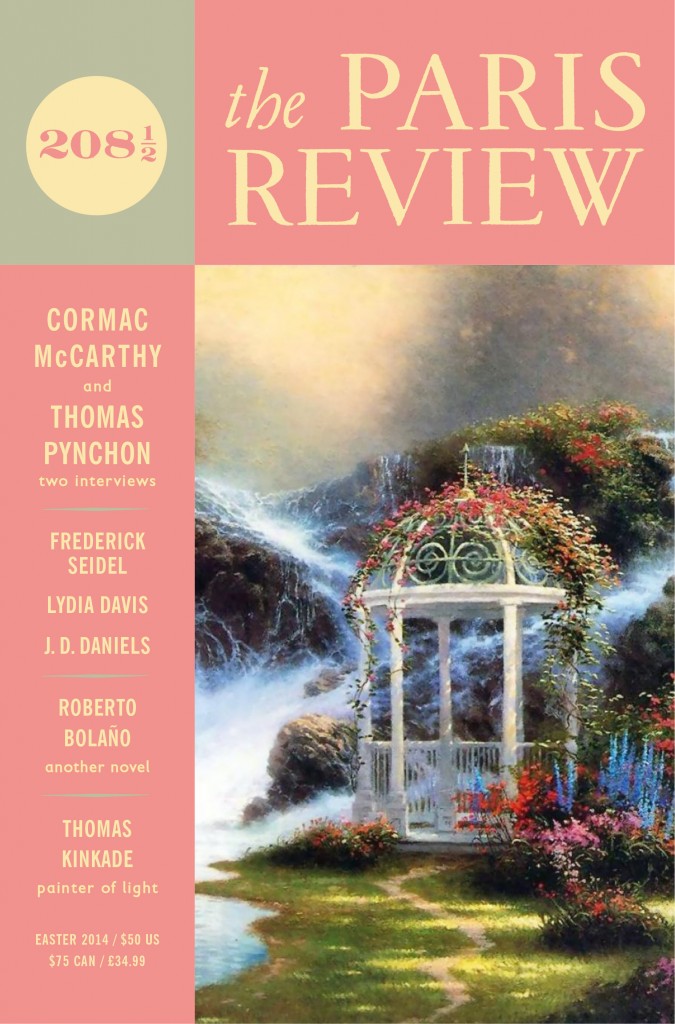 At last! Spring is here, Easter is coming, and, as you can see, the latest issue of The Paris Review has already taken its pastels out of the closet—it's ready to sally forth into the cherry blossoms. And at its heart are two of our most anticipated interviews.
First, there's Cormac McCarthy on the Art of Fiction:
I rise at six and work through the morning, every morning, seven days a week. I find the sun has a forlorn truth before noon.
And there's Thomas Pynchon on his process, his elaborate research for Bleeding Edge, and his depiction in the media:
Being called paranoid seems preferable to any number of things. Especially now, with the degrees of access, the ubiquity of cameras—it's a position that seems increasingly less, well, paranoid. The word that does bother me is recluse. I don't consider myself reclusive.
Plus, an excerpt from a newly unearthed novel by Roberto Bolaño; fiction by Lydia Davis and Ottessa Moshfegh; poems by Frederick Seidel, Anne Carson, and Dorothea Lasky; an essay by Christian Lorentzen; and a portfolio by Salman Rushdie.
 We humbly assert that it's one of our strongest issues ever. See for yourself.