January 30, 2013 | by Michael Signorelli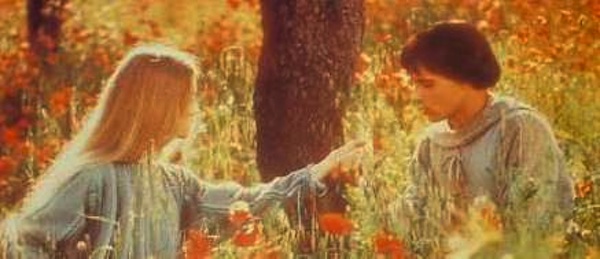 I credit the singer-songwriter Donovan with introducing me to Saint Francis of Assisi. I credit also Franco Zeffirelli, director of the Donovan-scored Brother Sun Sister Moon (1972), and Paolo Belardo, my tenth-grade Italian teacher, who suspended all learning for a week to screen the film. But my low-heat fervor for the saint developed mainly as a result of my response to Donovan's soundtrack, a gentle, hippie sing-along that became the most durable joke of my sophomore year. In lyrics like "Fish are in love with the water / Birds are in love with the air," my friends and I had encountered a record amount of sappy earnestness, to which the only appropriate teenage response was ridicule. To make each other laugh, we would assume dreamy looks, loll our heads to one side, and warble about birds, butterflies, and flowers, about personified celestial bodies, while swaying our arms and hips. Were we popular? Not always.
But in my barely hidden self, I actually had no problem loving flowers, and the basic facts of Saint Francis's life held immense appeal. A good-looking party boy, a prince of the popolo, renounces his possessions and societal privilege; embraces nature, poverty, and charity; walks the Umbrian countryside barefoot; clothes himself in a coarse habit bound by a cord; builds quaint churches; preaches penance; does mercy unto lepers—and amazes everyone. What more could a teenager ask than to stun the world with his previously hidden quality of being? Read More »
May 10, 2012 | by Adam Wilson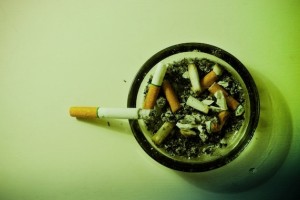 Dear Pete Campbell,
You've always creeped me out. This isn't entirely your fault. You can blame your parents for the beady eyes and the cheeks as yet untouched by razor; for your emotional immaturity; for the fortune they squandered and the love they withheld; and for the Waspy sense of privilege they nonetheless managed to confer on your skinny ass.
And so I don't hate you, Pete, as others are wont to do. Sure, you've done some shitty things—getting Peggy preggers then treating her like trash; blackmailing Don into making you head of accounts; last night's display of pathetic adultery with that chick from The Gilmore Girls—but I feel a strange affinity for you anyway. Read More »