Posts Tagged 'Django Reinhardt'
February 10, 2012 | by The Paris Review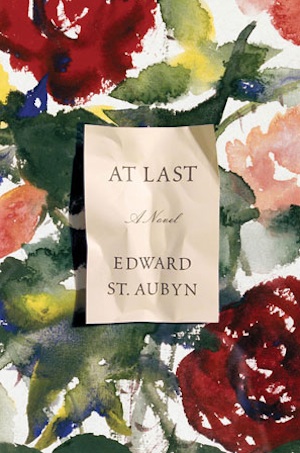 "I couldn't make her amusing," says David Melrose after asking his girlfriend to eat off the floor like a dog, "but I did at least keep her quiet. I was dreading having another talk about the agonies of being rich. I know so little about them, and she knows so little about anything else." From the first pages of Edward St. Aubyn's Never Mind, it's clear that his cycle of Patrick Melrose novels will be delightfully packed with gross privilege, dysfunction, and savage humor. The first four novels have just been released as a single paperback alongside the fifth and final book, At Last. I look forward to devouring them all. —Deirdre Foley-Mendelssohn
If you're a Thomas Mann fan—or, anyway, someone who's fascinated by his work (fan doesn't seem the right word)—it's worth seeking out Gilbert Adair's The Real Tadzio, the story of the ten-year-old Polish nobleman who inspired Mann's Death in Venice. The object of the thirty-six-year-old author's fixation was unaware of the connection for years. The book deals with his reaction to the odd sort of celebrity he acquired and, of course, with the summer in Venice that inspired the novella. It's a slim volume, but it packs a punch and is ultimately as much about the end of an era in Europe as it is about the creative process or Mann's disquieting obsession (about which his wife was oddly blasé). —Sadie Stein
Ambivalence may be the moral failing of the twenty-first century. Or perhaps not. It depends. I'm as guilty of it as anyone (maybe more), and I don't feel good about my role in what Kenneth Weisbrode describes as a collective pathology. But in reading his engaging minihistory, I do feel encouraged to just make a decision already. —Nicole Rudick
The Library of Congress has made available, via Flickr, all sixteen hundred jazz photos by William P. Gottlieb. From 1938 to 1948, Gottlieb documented the New York and D.C. jazz scenes with the obsession of an avid collector. Duke Ellington, Ella Fitzgerald, Billie Holiday, Thelonious Monk, Charlie Parker, Dizzy Gillespie, Django Reinhardt, and even Doris Day—all are represented. —Josh Anderson
Weighing in at ten pounds, A Living Man Declared Dead and Other Chapters I-XVIII, the nine-hundred-page volume of photographer Taryn Simon's latest body of work, is not the easiest book to curl up with. Compiled over four years, Simon's project records the bloodlines of eighteen different families across the world, charting the forgotten details of their family histories. It is an unforgettable exploration of survival, inheritance, and the forces of fate. —Elizabeth Nelson
"Anyone who takes pleasure in modesty will get on well here," writes Robert Walser of a bar in his Berlin Stories. The same could be said of his work, as the excerpts now running at The New York Review blog prove. —D.F.M.
I really liked this piece on Jewish designers' appropriation of WASP style—and how often is a title this perfectly suited to its subject? —S.S.
August 15, 2011 | by Patrick Monahan
Whenever she was asked about her start in the world, the legendary saloonkeeper Bricktop—born Ada Smith—replied:
On the fourteenth day of August 1894, in the little town of Alderson, West-by-God-Virginia, the doctor said, "Another little split-tail," and on that day Bricktop was born.
T. S. Eliot later added, "…and on that day Bricktop was born. And to her thorn, she gave a rose."
Bricktop is a not a familiar name to most people today, though the crumbs of her extraordinary life are indispensable to the telling of a certain moment in the history of Americans in Paris and café society everywhere. Woody Allen's latest movie, Midnight in Paris, could hardly recall the days of Gertrude Stein, Ernest Hemingway, or the Fitzgeralds without Zelda crying, "Let's go to Bricktop's!"
Ada Smith, like many African Americans of her day, was born poor. Her mother, who ran a boarding house, had a passion for cleanliness and a self-confessed trigger-fast Irish temper. Around 1900, the family moved from Virginia to the South Side of Chicago, where Ada got her first taste of the theater. She hung around the stage doors of Chicago's great vaudeville houses, waiting for the likes of Sophie Tucker, a belting singer known as "The Last of the Red Hot Mamas," to emerge. But it was the back rooms of saloons, with their sawdust-covered floors, that captured her imagination. Read More »