July 14, 2014 | by Bob Stanley
The elephant in the discotheque: the Bee Gees.
The Bee Gees' dominance of the charts in the disco era was above and beyond Chic, Giorgio Moroder, even Donna Summer. Their sound track to Saturday Night Fever sold thirty million copies. They were responsible for writing and producing eight of 1978's number ones, something only Lennon and McCartney in 1963/64 could rival—and John and Paul hadn't been the producers, only the writers. Even given the task of writing a song called "Grease" ("Grease is the word, it's got groove, it's got a meaning," they claimed, hoping no one would ask, "Come again?"), they came up with a classic. At one point in March they were behind five singles in the American Top 10. In 1978 they accounted for 2 percent of the entire record industry's profits. The Bee Gees were a cultural phenomenon.
Three siblings from an isolated, slightly sinister island off the coast of northwest England, already in their late twenties by the time the Fever struck—how the hell did they manage this? Pinups in the late sixties, makers of the occasional keening ballad hit in the early seventies, the Bee Gees had no real contact with the zeitgeist until, inexplicably, they had hits like "Nights on Broadway," "Stayin' Alive," "Night Fever," and the zeitgeist suddenly seemed to emanate from them. This happened because they were blending white soul, R&B, and dance music in a way that suited pretty much every club, every radio station, every American citizen in 1978. They melded black and white influences into a more satisfying whole than anyone since Elvis. Simply, they were defining pop culture in 1978.
Like ABBA, there is a well of melancholic emotion, even paranoia, in the Bee Gees' music. Take "How Deep Is Your Love" (no. 1, '77), with its warm bath of Fender Rhodes keyboards and echoed harmonies that camouflage the cries of the lyric: "We're living in a world of fools, breaking us down, when they all should let us be … How deep is your love? I really need to learn." Or "Words," with its romantic but strangely seclusionist "This world has lost its glory. Let's start a brand-new story now, my love." Or "Night Fever," their '78 number one, with its super-mellow groove and air-pumped strings masking the high anxiety of Barry Gibb's vocal; the second verse is indecipherable, nothing but a piercing wail with the odd phrase—"I can't hide!"—peeking through the cracks. It is an extraordinary record.
Total pop domination can have fierce consequences. Elvis had been packed off to the army; the Beatles had received Ku Klux Klan death threats—the Bee Gees received the mother of all backlashes, taking the full brunt of the anti-disco movement. Radio stations announced "Bee Gee–free weekends"; a comedy record called "Meaningless Songs in Very High Voices" by the HeeBeeGeeBees became a UK radio hit. Their 1979 album Spirits Having Flown had sold sixteen million copies and spawned three number-one singles ("Too Much Heaven," "Tragedy," "Love You Inside Out"); the singles from 1981's Living Eyes—"He's a Liar" and the title track—reached thirty and forty-five on the chart respectively, and didn't chart in Britain at all. Almost overnight, nobody played Bee Gees records on the radio, and pretty much nobody bought them. The biggest group in the world at the end of 1978 went into enforced retirement three years later. Could they rise again? Of course they could. Read More »
May 23, 2012 | by Adam Wilson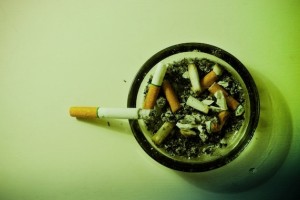 Dear Joan Holloway,
First off, a thank you. Thank you for reminding me why I still tune in. Things were iffy for a while, what with Don's extramarital dalliances confined to the boudoirs of his fever dreams, Betty in a budget fat suit, and Campbell and Price going all Fight Club on us.
But last night you were back, barely contained by a skin-tight scoop neck that left no curve concealed. You were back and in top form, trotting out instaclassic lines, like "My mother raised me to be admired," in your signature, sultry deadpan. You were back, and what I'm saying is, Joanie, without you there is no Mad Men; there are men and they are mad, but you add the uppercase.