November 2, 2015 | by Thomas W. Laqueur
In the second of three excerpts from The Work of the Dead: A Cultural History of Mortal Remains, Thomas Laqueur looks at the necrotopology of the churchyard.
The churchyard was, with few exceptions, a lumpy, untidy place. Gravediggers have always instinctively known this; they dug in ground that had been turned over for centuries. From very near the beginning they intercut, hacked through, turned over, tossed out earlier tenants to make room for new ones, and every few hundred years or so apparently leveled the ground and started again. In centuries-long cycles, the fact that there were dead bodies in the ground was made evident on its surface. The dead are really there. The lumps we can still see today in a few churchyards escaped one last round of recycling when the bodies stopped coming or when a local landscaper decided to leave them be. Read More »
March 9, 2012 | by Lorin Stein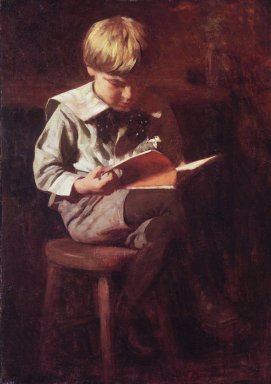 Watching a marathon of Twin Peaks has gotten me thinking about camp. There are movies and television shows that we delight in, and discuss seriously, though the content may not be "serious." What can be said about campy contemporary fiction? Please give me a list of fabulous, outlandish books, preferably with a narrator who will repulse and delight me all at once. Something bad, but well-written.
Delight may not be the operative word, but David Vann's new novel, Dirt, is outlandish, repulsive, well-written, and utterly over the top. (In one climactic scene, the teenage hero imprisons his mother in a toolshed after she threatens to have him arrested for the statutory rape of his cousin.) True to its title, the book is down and dirty. I am not sure whether the camp is intentional—but then I often suspect that many of the best "camp" artists, as for instance Lynch and Almodóvar, do mean it. Their sincerity is their power.
If you're looking for high camp—without the Sturm und Drang—it doesn't get campier than James McCourt's 1971 send-up of the opera world, Mawdrew Czgowchwz (pronounced "Mardu Gorgeous"). And if soap opera's more your speed, try Cyra McFadden's 1977 The Serial: A Year in the Life of Marin County.
Dear Lorin,
I've recently moved to Manhattan only to learn that I am actually a ghost—that I am, apparently, an apparition. Needless to say, this discovery has been rather disconcerting, but my chief worry is that the recent strictures regarding smoke in apartments and Central Park will cause me rapidly to be evicted from my apartment, and possibly excommunicated from the city outright. I have it from trusted sources that you are at once smoking, wispy, and nebulous—indeed, altostatus cumulus—and yet you seem to face little threat from the law. Lorin, my friend, how do you do it?
Spiritedly,
Spook
Dear Spook,
My secret is I don't smoke very much. It's bad for you! It's probably even bad for ghosts ...
To the wise members of The Paris Review,
The only poem I have ever memorized was for Spanish class in ninth grade. It is time to add to the repertoire, but which poem do I choose? I imagine that it would be a comfort—something inspiring about living, loving, the natural ups and downs of being human. Perhaps something about choices, or appreciation. Not too long or too short. Something to share when the moment is right, or something to keep to myself, to repeat in a chant-like form on long runs through the woods. I maintain full confidence in your advice.
Sincerely,
Julia
Dear Julia,
Once my friend Cary and I had a poem-memorizing contest. He memorized poems by Richard Hugo. I memorized poems by Keats. Each poem had to be longer than fourteen lines, and each of us had to pay the other a dollar for every line we muffed. My favorite of the poems I learned is the "Ode on Melancholy," which I think may fit the bill. At least, I go around repeating it to myself in low moments, and it seems to do the trick. (Note that the word globed should be pronounced with two syllables.) Read More »