September 9, 2011 | by The Paris Review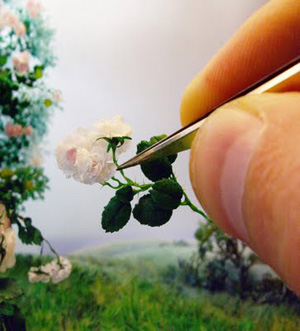 I've been reading Ben Jeffrey on Philip Roth's later novels and our sometime special tennis correspondent Louisa Thomas on Donald Young and stardom. –Lorin Stein
This week I stumbled across the artfully nostalgic Welcome to Pine Point. Developed by the creative team behind Adbusters and billed as an interactive documentary, it explores the memories of a now-vanished mining town. It's part film, part photo album, and completely fascinating. –Deirdre Foley-Mendelssohn
A conundrum: two petite biographies from Yale's Jewish Lives series—Joshua Rubenstein's Leon Trotsky and Vivian Gornick's Emma Goldman. Which to read first? Sorry, Lev, the anarchist woman wins. –Nicole Rudick
A friend just drew my attention to an article in the June issue of Plum Hamptons by Taylor Plimpton about his father, touch football at the Matthiessens', and the Review as seen from a child's perspective: "Of my introduction long ago to the rich literary culture of the Hamptons," it begins, "I remember best the nose-hair." –L.S.
This is the last week to see the incredible diorama show at the Museum of Art and Design, "Otherworldly: Optical Delusions and Small Realities." The title describes it well. –Artie Niederhoffer
Gainsbourg: A Heroic Life is kind of goofy, very uneven, and has an unwieldy third act. Still necessary viewing for the Serge-o-phile. And I thought Laetitia Casta made a stunning Bardot! –Sadie Stein
Recent perusal of a used book store turned up a Dover Thrift reprint of Clarence Cook's 1881 The House Beautiful: Essays on Beds and Tables and Stools and Candlesticks. As a furniture enthusiast, I enjoyed its strong opinions on dining-room tables and wash-stands; as a New Yorker, I found it to be rather comforting. There's just something nice about knowing that Victorian Manhattanites were packed in as uncomfortably as today's: "In city houses, particularly in New-York, where I believe we are more scrimped for room ... even the richest people are obliged to squeeze themselves into a less number of square feet than in any other city in the world calling itself great. " –Clare Fentress

Over Labor Day weekend I read Sailing Alone Around the World, Joshua Slocum's 1899 memoir, because I'll be damned if I give up the summery feeling of adventure without a fight. –Cody Wiewandt
I went to a garage sale this weekend that boasted a near-complete set of the now nonexistent hardcover Horizon magazine, and picked up a strange-looking issue with only a large gold Chinese character for "Tang" on the cover. Inside, I found an article on the dynasty's turbulent history by one of my favorite writers, Emily Hahn. Definitely one of my better bargain finds. –Ali Pechman
July 8, 2011 | by Lori Nix
To see more of Lori Nix's work, click here.