December 12, 2014 | by Hunter Braithwaite
The autobiography of one of France's most notorious criminals.
On the morning of November 2, 1979, a gold BMW pulled up behind a blue truck stopped at a stoplight in Porte de Clignancourt, in northern Paris. After a moment, a tarp covering the back of the truck opened to reveal four men with rifles. They opened fire in unison, blasting holes into the windshield. The man driving the BMW was hit fifteen times; the woman in the passenger seat was blinded and crippled by the attack. Her pet poodle died, too. And that was the end of Jacques Mesrine, France's public enemy number one.
For nearly twenty years, Mesrine had humiliated the country's judicial system with repeated high-profile bank robberies, murders, and daring prison escapes. But now the police had caught up to him. His bloodied corpse laid limp in his car, left out for the paparazzi. One of the officers tossed Mesrine's wig, riddled with bullets, onto the car hood like roadkill into a dumpster. That last detail comes from one of the many YouTube videos you can watch of the shooting's aftermath, waiting to be compared with Jean-François Richet's 2008 two-part film Mesrine: Killer Instinct and Mesrine: Public Enemy Number One, both starring Vincent Cassel. And through the bullet holes of mythology, you can see in this tableau a bit of Arthur Penn's Bonnie and Clyde, and a little bit of Jean-Paul Belmondo dying on the pavement, calling Jean Seberg a bitch.
This was a fitting death—and has been a fitting afterlife—for Mesrine. He was France's most famous criminal not only because of his crimes but for the way he hot-wired the machinery of fame. While he was on the most-wanted list, he gave interviews and was photographed for the cover of Paris Match. Two years before his assassination, Mesrine wrote his autobiography, The Death Instinct, while incarcerated in the inescapable La Santé Prison, from which he later escaped. It was 1977, a bleak time for culture and politics: in England, it was "God Save the Queen," with Johnny Rotten whinnying "no future" into recorded oblivion; in Germany, it was the Red Army Faction, their crimes, and their deaths in Stammheim Prison. For many in France, a few decades out of existentialism, the late seventies were a time of startling political conservatism, a time when the hopes of '68 were being actively erased. It was this regime of erasure that Mesrine fought against, and that killed him two years later. Read More »
March 19, 2012 | by Ian Crouch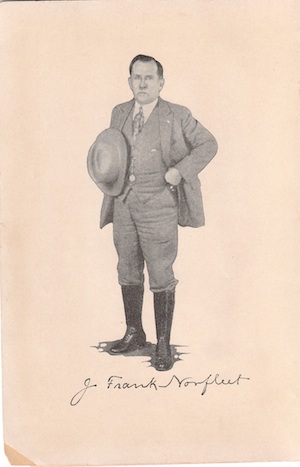 America, from its Puritan past to its mass-incarceration present, has never been particularly hospitable to criminals. Yet, from time to time, an outlaw rises to the level of folk hero, based on a captivating personal narrative or a prevailing mood in the culture. Perhaps no category of crook has been more consistently compelling than the con artist. During their heyday, from the mid-nineteenth century up through the first decades of the twentieth, when innovations in transportation brought more strangers together and promises of fast fortune spread across the country, practitioners earned memorable nicknames—Soapy Smith, Snitzer the Kid, Appetite Bill—and spoke in a florid and amusing argot. (Every object in the game, from money to cards to actors, was given a nickname, as were the games themselves, dubbed the wipe, the wire, the big mitt, the huge duke, the tip, the tale, the strap, the spud, or the shake with the button.) Con men normally stole by guile rather than by physical intimidation or brute force. And their thieving relied on complicated mechanisms of performance and intelligence—it was indeed an art, complete with its own hierarchy of ability. The best of them could be imagined as dashing and debonair—like Paul Newman and Robert Redford in The Sting, men who valued the game more than what it earned.
Most important, the nature of the con implicated the victim in its own criminal logic. Marks were roped in with promises of inside information on a fixed horse race, rigged stock market, or some other path to easy money—only to see their contributions to the dubious venture stolen right before their eyes. As the linguist David Maurer wrote in The Big Con, his encyclopedic study of confidence crimes and the men that ran them, the operation worked based on a fixed maxim: "You can't cheat an honest man."
For many con artists, this was as much an excuse as a credo. Take, for example, the Chicago con man Joseph "Yellow Kid" Weil, who claimed to have stolen more than eight million dollars from assorted marks, as victims in the con game are known, during a career that spanned more than half a century. You would think he'd be the last person inclined to judge harshly the avarice of his fellow man. Yet, in 1956, after he'd turned eighty, he explained himself to Saul Bellow, who summed up the man's conception of the moral universe:
The years have not softened his heart toward the victims of his confidence schemes. Of course he was a crook, but the "marks" whom he and his associates trimmed were not honest men. "I have never cheated any honest men," he says, "only rascals. They may have been respectable but they were never any good." And this is how he sums the matter up: "They wanted something for nothing. I gave them nothing for something." He says it clearly and sternly; he is not a pitying man. To be sure, he wants to justify his crimes, but quite apart from this he believes that honest men do not exist.
While many con artists gained larger-than-life reputations, their victims mostly remained faceless, since, as Amy Reading explains in her engrossing new book, The Mark Inside, most were reluctant to take a complaint to the authorities. Local police were often paid off to look the other way, but even if they hadn't been, marks were unlikely to confess to being robbed while putting money on a crooked scheme. Even the truly innocent—and indeed there were honest and decent people cleaned in cons—wouldn't be eager to come forward and announce their gullibility to the world.
Who, then, would stand up for the victims, the marks who were considered at best fools, or at worst, criminals themselves? Enter J. Frank Norfleet, a short, mustachioed cattle rancher from the Texas panhandle, who became the most renowned advocate for the victims of cons in the history of the game. Read More »