January 7, 2015 | by Sadie Stein
There are many benefits to being a grown-up. Using stoves unsupervised, buying things online, enjoying herring. As children suspect, you can set your own bedtime; as adults know, this can be as early as you like. 
One of the worst things—besides the loss of innocence, I mean—is becoming a crank. When you're a kid and you're opinionated, it's cute. Less so when you're a teenager—you morph into an ass—but people forgive that, too. As a young adult, maybe you've become a jerk, but whatever, you still have idealism and fire in your belly. Then one day you wake up and you're just a crank. Read More »
December 27, 2012 | by Kim Beeman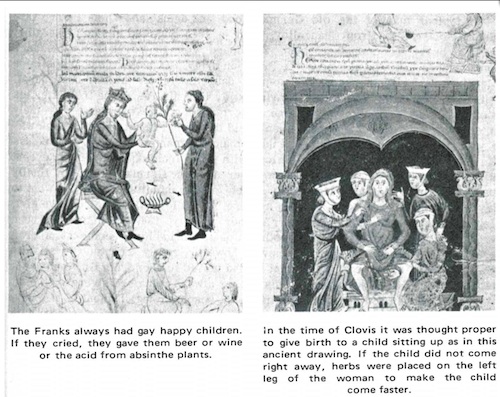 George Leonard Herter ran a sporting-goods store in Waseca, Minnesota, by day and self-published bizarre cookbooks, travel guides, and hunting books by night. I fell into Herteriana six years ago, after reading about him in an article on out-of-print cookbooks. I was promised "the origins of women's panties, the best time of year for eating robins and meadowlarks, the effects of menstruation on mayonnaise-making and the unheralded kitchen pioneering of Genghis Khan, the Virgin Mary and Stonewall Jackson," though this barely scratches the surface of the strange world of George Leonard Herter. I immediately started collecting his books. Happily for me, Herter was prolific. I am now the proud owner of the three-volume Bull Cook and Authentic Historical Recipes and Practices (volumes two is delightfuly subtitled Plus Famous Restaurants and Night Clubs of the World ), How to Make the Finest Wines at Home in Old Glass or Plastic and Jugs for as Little as 10¢ a Gallon, The Truth about Hunting in Today's Africa and How to Go on Safari for $690.00, and several others. I picked up George the Housewife, one of my favorites, at Bonnie Slotnick's cookbook store in New York a few years ago.