Posts Tagged 'Chris Kraus'
September 22, 2015 | by Erik Morse
Joanna Walsh's writing enacts what Chris Kraus has called "a literal vertigo—the feeling that if I fall I will fall not toward the earth but into space—by probing the spaces between things." Walsh, a British writer and illustrator, is fascinated by liminal spaces, especially in the many varieties encountered by tourists. She's sometimes known by her French nom de guerre, Badaude, loosely translated as "gawk," and suggesting the perambulatory figure of the flaneuse. Her work trades on the literary genres of the miniature—short stories, essays, even postcards—reminiscent of Marcel Schwob, Clarice Lispector, Roland Barthes, and Lydia Davis. Her 2014 Twitter initiative @read_women is an archival who's who of modern female writers, extolling in its tweets the distaff works of everyone from Leonora Carrington to Elena Ferrante.  Aside from her abundant online presence,Walsh's prolific output includes three new books: Hotel, Vertigo, and Grow a Pair: 9½ Fairytales About Sex, all of which run from the bantam lengths of fifty-five to 170 pages.
Among her seemingly disparate subjects are hotel architecture and etiquette, sexual politics in twentieth-century psychoanalysis, the perils of family vacations, the fantasias of cinema, and fables of transgendered witches. In Walsh's feminist cosmogony, all are brought to bear as inscrutable souvenirs of the everyday mundane. She elucidates the slippery, gendered in-betweenness of everyday ritual in a manner reminiscent of Derrida's disquisition on the chora—that most mysterious and mundane of spaces, not unlike the anonymous corridor of a hotel.
I reached Walsh, appropriately enough, at a hotel in Mexico. She and I shared a lively discussion about hotel culture and theory, travel fantasies, and the contemporary potential of fairy tales.
Read More »
October 22, 2012 | by Christopher Higgs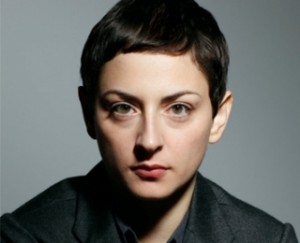 Kate Zambreno's first book, O Fallen Angel, won Chiasmus Press's "Undoing the Novel" First Book Contest, and her second book, Green Girl, was a finalist for the Starcherone Innovative Fiction Prize. So it should come as no surprise that her provocative new work, Heroines, published by Semiotext(e)'s Active Agents imprint next month, challenges easy categorization, this time by poetically swerving in and out of memoir, diary, fiction, literary history, criticism, and theory. With equal parts unabashed pathos and exceptional intelligence, Heroines foregrounds female subjectivity to produce an impressive and original work that examines the suppression of various female modernists in relation to Zambreno's own complicated position as a writer and a wife. It concludes by bringing the problems of the modernists into conversation with the contemporary by offering a timely consideration of the role of the Internet and blogs in creating a community for women writers.
What was it about the modernist wives that first interested you?
I think I came to the wives through an initial discovery of more neglected modernist women writers—Olive Moore, Anna Kavan, Jane Bowles, maybe I'd add Jean Rhys to that list. I was living in London working in a bookshop and not doing much in terms of trying to write a novel, so I pitched to Chad Post at Dalkey that I write an essay on Kavan. And because I had nothing else to do, I sat in the British Library and read everything by her. And started reading all these other experimental women writers, like Elizabeth Smart—not the Mormon abductee, but the one obsessed with the poet George Barker, an obsession she documents in the amazing By Grand Central Station I Sat Down and Wept. Not a modernist, I know, but I sat at the British Library and read the communal notebook she kept with Barker and thought about Vivien(ne)'s hand on "The Waste Land" manuscript. I began to be really interested in ideas of literary collaboration.