Posts Tagged 'Chet Baker'
June 20, 2016 | by Emma Straub
Revisited is a series in which writers look back on a work of art they first encountered long ago. Here, Emma Straub revisits Elliott Smith's album Either/Or.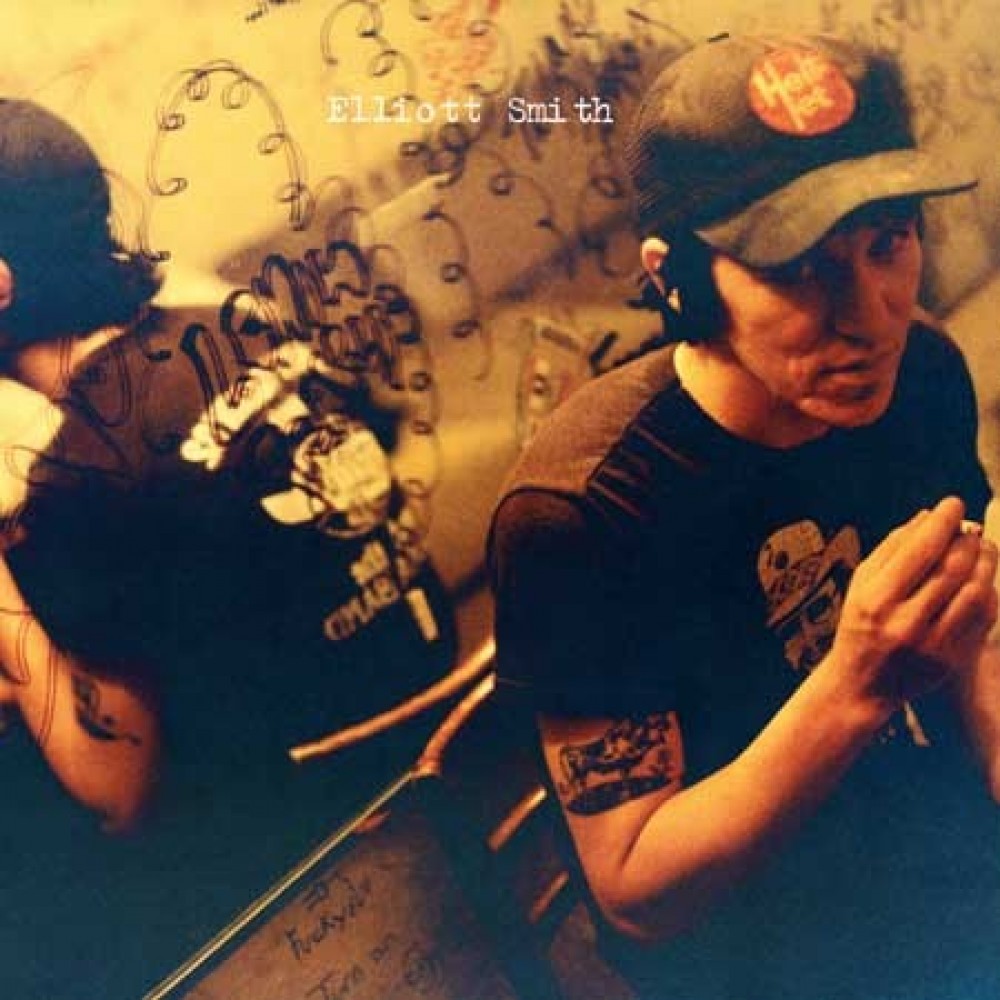 For a little while, starting around 1998, Elliott Smith and I were the best of friends. I was a freshman at Oberlin, making myself depressing mixtapes to match my mood, and there was nothing that matched my mood better than Either/Or. I didn't know anything about lo-fi music—everything else I'd ever truly loved was glossy and studio perfect: Madonna's Immaculate Collection and Mary J. Blige's What's the 411—but all of a sudden, my sadness was so great that I only could have loved Either/Or more if it had literally been covered with dirt. It was street-level misery, whispered and simple. Read More »
August 15, 2012 | by Michael Spies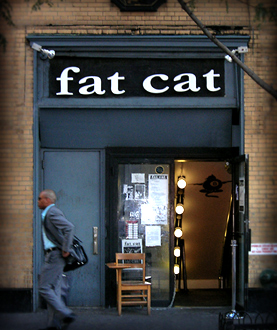 Occasionally, when my mind is feeling overrun, flickering and buzzing like a dying electric light, I go down to Fat Cat on Christopher Street, in the West Village. Of the standard venues one goes to see jazz in New York City, Fat Cat is not one of them. The club is a huge recreation center, a dark and boozy suburban fantasy basement packed with pool tables, Ping-Pong tables, foosball tables, plush couches, dusty rugs, shuffleboards, chess boards, and booths where skinny NYU students play Backgammon or Scrabble. If the alcohol were removed, it would be a perfect place for a children's birthday party. Above the music swirl youthful, exuberant screams of delight, punctuating either a winning serve or an eight ball sunk in its intended pocket. And off to one side, like an afterthought, is a makeshift bandstand, and at a certain late hour on most evenings there is a jam session in progress. Most of the drinkers busy themselves with games, but a few hang around and listen to a group of nomadic musicians riff on, say, "Polkadots and Moonbeams." Nearby, expectant bass players hug their encased, cumbersome instruments, impatiently tapping their feet, waiting to get in on the action—they've just come from a low-paying gig across town, seeking a real payoff.
It is a high-art frat party, a safe zone where all kinds of New Yorkers can, for a night, indulge in what they may loathe, but perhaps long for: a sense of cultural superiority on the one side, or a bit of dumb Greek fun. No one seems particularly interested in jazz, save for the sidelined musicians, who are restless because they have talent to burn, if only they were given the opportunity. Because I'm myself restless, a writer waiting his turn, I have, more than once, gone to the club alone to stand with them in an improvised support group. Together we watch those musicians onstage take up their instruments. We watch them get acquainted and blunder and stumble into the opening bars of the tune, trading insecure glances, wondering if they'll find the groove. We watch the trumpet player step forward for the first solo, puff out his chest, and raise the bell of his horn. We hear his first notes, typically tentative, as if he's dipping his foot in the melody, just testing it out. And we hear him finally dive in, headlong, committing to the sound.