Posts Tagged 'Charles Manson'
March 17, 2014 | by Emma Cline
Adolescence, pen pals, and the Manson girls.

When I was thirteen, I had a yearlong correspondence by mail and over the phone with Rodney Bingenheimer. A peculiar icon of the sixties and seventies, Bingenheimer had opened a famous club on the Sunset Strip; he was a live-in publicist to Sonny and Cher, he accompanied David Bowie to London, and through his adjacency, his fandom, and his prescient taste, he eventually achieved fame himself.
We had met briefly on the sidewalk of my small hometown when I walked past a café table where he sat with a group of friends. He was a lackluster presence, not even as tall as I was—red hair cut into a chunky bowl, wearing a blazer over a shirt printed with a Red Army star. He was fifty-five then, though to my thirteen-year-old self he looked much older. His voice had the tremulous, feminine quality I would later read about in memoirs of the golden days of Los Angeles, his eyes slightly out of focus.
"Tell her she looks like my first love," he half whispered to the group surrounding him, a group casually dressed, but alert with the nervous air of support people. They repeated his words to me, obediently.
"Give us your information," one of his group said, all brisk business. "He's very famous," someone else said. "He invented the Ramones."
Rodney blinked at me like a tired cat. Read More »
March 6, 2014 | by Dan Piepenbring
Charles Manson's Lie: The Love and Terror Cult was released forty-four years ago today.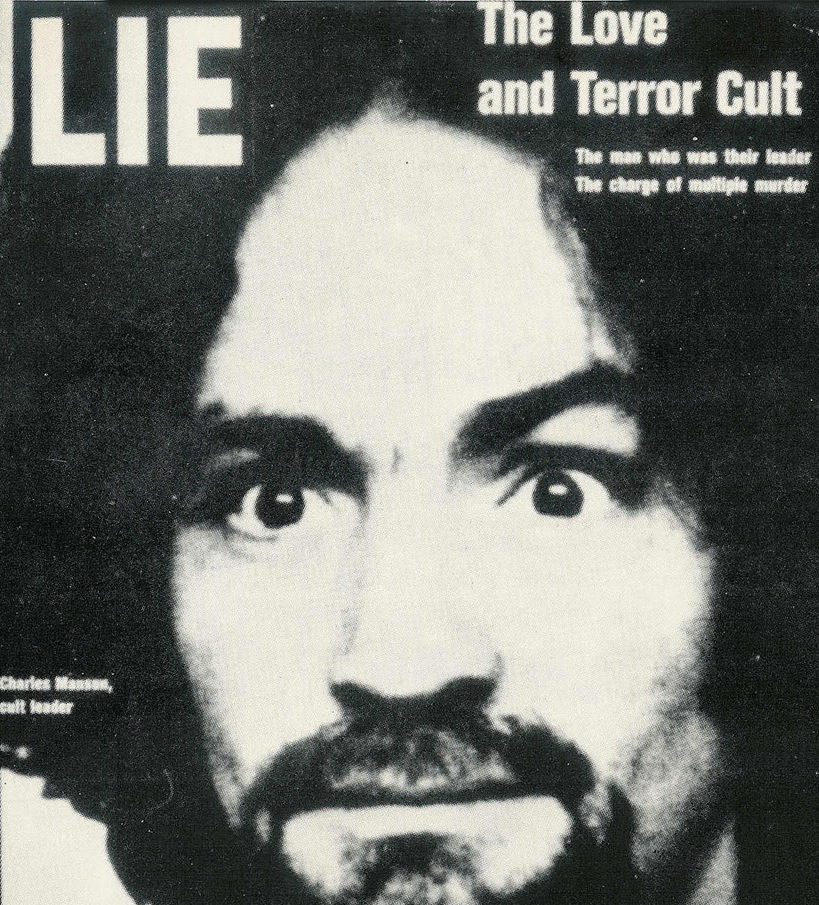 Dennis Wilson was the only Beach Boy who surfed. Accordingly, he embraced a more, let's say, briny side of the beach-bum lifestyle—he's the only Beach Boy you can picture actually sleeping on the beach, living out of the rusted trunk of some boat of a car, feeding the gulls, rolling spliffs, letting himself go. His excellent solo record, Pacific Ocean Blue, proves how undervalued he was in the band. But his work on "Never Learn Not to Love," the B-side to 1968's "Blue Birds Over the Mountain," proves that he knew how to wield a red pen.
First, some obligatory exposition. It was Charles Manson—yes, the—who first wrote "Never Learn"; he called it "Cease to Exist," and when his friend Dennis Wilson, that Beachiest of Beach Boys, asked to record it, he was thrilled. Or rather, he would be thrilled, he said, if Wilson agreed to one condition: he was not to emend Manson's lyrics in any way.
He did, of course; he retitled the song, rejiggered the verses, tossed in a bridge, and quietly published the song as his own. Manson, as you can imagine, was pissed, and threatened to kill Wilson, but when the former turned up on the latter's doorstep, it was apparently Wilson who beat the piss out of Manson, not the other way around.
As befits a story starring a cult leader, this is a tale full of apocrypha and lurid curlicues—hitchhikers, bullets, group sex culminating in group gonorrhea—but the lyrics, not the diseases, are our interest here. Read More »