Posts Tagged 'Charles Lamb'
January 27, 2012 | by Lorin Stein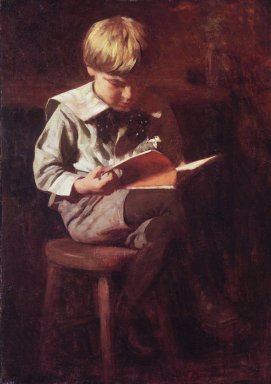 I recently got out of serious relationship. Since then I have not been able to read, though I usually love sad, sappy love stories. Can you recommend some books that have zero romance or love in them? Some good post-breakup fiction?
Readers of this column know my high opinion of the Jeeves books and Life on the Mississippi. They cheer me up, and are rigorously free of mushy scenes. Sam Lipsyte's Home Land is a post-breakup book, I mean the hero has been dumped by his wife, but really that's the least of his problems—and the one time they get back together (for about two and a half minutes) it's enough to cure you of the whole idea of coupledom for at least the rest of the day.
Also: How do you feel about dogs? It's not fiction, and it is full of love, but something tells me J. R. Ackerley's 1965 memoir, My Dog Tulip—about the unlikely romance between a crusty, middle-aged English bachelor and his German shepherd—might make a welcome distraction.
Dear Lorin,
I was talking to another writer-friend recently about the use of commas. I tend to err on the safe side, slipping too many of them, perhaps, around phrases I think are supposed to be identified. But is this precious or old-fashioned or out of style?
In this Paris Review interview with Mary Karr, she claims to have had a comma stutter in The Liars' Club. Do you think there's such a thing as a comma stutter, or is it more like a sentence stutter, reflecting hesitation, or something, from the writer? I'd like to smooth out, and I'd love to hear your thoughts.
Yours,
Comma Stutterer in Manhattan
A good comma stutter never goes out of style. Where would Henry James be without his commas—or that real-life stutterer Charles Lamb? Here is Lamb on his gruff but cowardly friend John Tipp: "With all this there was about him a sort of timidity—(his few enemies used to give it a worse name)—something which, in reverence to the dead, we will place, if you please, a little on this side of the heroic."
You can, of course, write in comma stutters then simply take out the punctuation. That is what Henry Green liked to do, for example when he describes what it was like to be unpopular at Eton:
These were the days when to be alone was to feel one had escaped for the moment not from any overt bullying but from what appeared to be the threat. There was a strain in trying to keep up with new friendships which probably did not exist. There was the dread of going into a friend's room to find one was not wanted, to be abandoned by the two leaders now that they were too busy to bother and worst of all the self questioning as to why this should be, the fear it might be a peer or one of the school's racquet players and of what this meant if true. The best was to get away in those few hours we had on our own, to chance being seen lonely in the effort to forget.
Green teaches the reader to hear his pauses, to anticipate his hesitations, and, thus, to think like a man of his class and sensibility. Such is the magic. When women say of a good dancer that he knows how to lead, this must be what they mean.
Then of course there is Gertrude Stein, who so loved the comma stutter that she would abolish the punctuation altogether. This is the typographical equivalent of burning the village to save it:
A long complicated sentence should force itself upon you, make you know yourself knowing it and the comma, well at the most a comma is a poor period that lets you stop and take a breath but if you want to take a breath you ought to know yourself that you want to take a breath. It is not like stopping altogether has something to do with going on, but taking a breath well you are always taking a breath and why emphasize one breath rather than another breath. Anyway that is the way I felt about it and I felt that about it very very strongly. And so I almost never used a comma. The longer, the more complicated the sentence the greater the number of the same kinds of words I had following one after another, the more the very more I had of them the more I felt the passionate need of their taking care of themselves by themselves and not helping them, and thereby enfeebling them by putting in a comma.
The point is, if your sentences are guided by your feelings, you can race or hesitate as the spirit moves you. Your reader will understand. Read More »
July 6, 2011 | by Thessaly La Force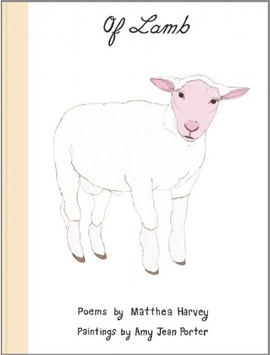 In 1796, at the age of thirty-two, Mary Lamb had an attack of madness and killed her mother and wounded her father with a knife. She was institutionalized for three years until the death of her father, when, at the behest of her younger brother, Charles, she was brought to live with him. Charles Lamb was a clerk at the East India Company and a well-regarded essayist, and he remained Mary's caretaker and companion for the rest of their lives. The Lamb siblings were part of a literary circle that included Samuel Taylor Coleridge, the Wordsworths, William Hazlitt, and Mary Shelley, and they are the subject of the biography A Portrait of Charles Lamb by David Cecil.
Their story is also at the heart of a strange new illustrated poem that was published as a book by McSweeney's this month. Of Lamb is a collaborative project between poet Matthea Harvey and artist Amy Jean Porter. Harvey was fascinated by the process of erasures after seeing Tom Phillips's A Humument and Jen Bervin's Nets and decided to do one herself with the first book she could find for three dollars. "I picked up A Portrait of Charles Lamb completely randomly," Harvey told me. "When I discovered that Mary and Lamb were on each page, a story in poems started to emerge." There are echoes of Sarah Josepha Hale's famous nineteenth-century rhyme "Mary Had a Little Lamb," which tells the story of a young girl named Mary Sawyer who brings her pet lamb to school. But there are also weirder, more fascinating moments, too: "Nerves his family / Trouble his home / Dark spirits his company."
Below are a few slides of Harvey's erasures and the illustrations by Porter. Porter says she was "thinking of an illustrative tradition of a nineteenth-century British variety—Edward Lear, Beatrix Potter, Eleanor Vere Boyle" but also cites brass chandeliers, water towers, and artists such as Balthus and Gabriel Orozco as inspiration. Click to enlarge.
Join Harvey and Porter tomorrow, on July 7, at P.P.O.W. Gallery at 7:00 P.M. at 535 West 22nd Street, in New York, for a reading from Of Lamb.