Posts Tagged 'Charles Evans Hughes'
September 30, 2013 | by Adam Leith Gollner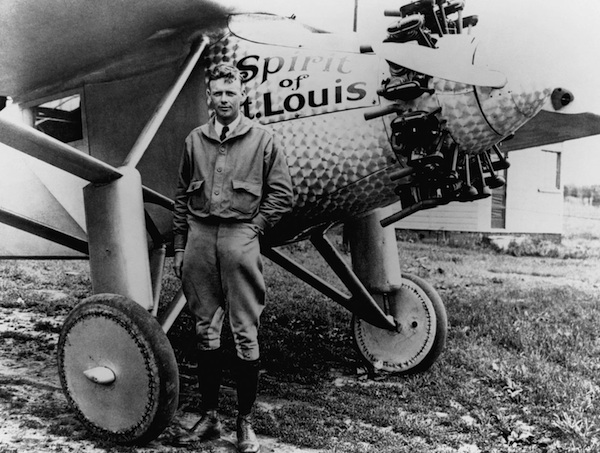 What have we not done to live forever? Adam Leith Gollner's research into the endless ways we've tried to avoid the unavoidable is out now as The Book of Immortality: The Science, Belief, and Magic Behind Living Forever. Over the past seven weeks, this chronological crash course has examined the ways humankind has striven for, grappled with, and dreamed about immortality in different eras throughout history. This is the final installment.
You have to get old. Don't cry, don't clasp your hands in prayer, don't rebel; you have to get old. Repeat the words to yourself, not as a howl of despair but as the boarding call to a necessary departure. —Colette, Les Vrilles de la Vigne
In 1927, before Charles Lindbergh set off across the Atlantic Ocean, newspapers described the flight as a guaranteed "rendez-vous with death." While the Spirit of St. Louis hummed toward France, human-formed phantoms and vapor-like spirits materialized before Lindbergh's eyes. These "inhabitants of a universe closed to mortal men" spoke to him, reassuring him and helping him find his way. This inner experience, he wrote, seemed to penetrate beyond the finite. It was an epiphany that guided the rest of his life.
After his pioneering flight, he received millions of letters, thousands of poems, countless gleaming accolades. Whole cities attended parades in his honor. Wing-walking skywriters spelled HAIL LINDY high in the air. Former secretary of state and later U.S. Supreme Court chief justice Charles Evans Hughes gave a speech in New York heralding "science victorious."
In the euphoria's wake, having managed one impossibility, Lindbergh wondered if he mightn't help solve another. Working alongside Nobel Prize–winning cell biologist Alexis Carrel (who claimed, erroneously, that cells divide endlessly and are therefore naturally immortal), Lindbergh came to question whether death is "an inevitable portion of life's cycle," musing that perhaps scientific methods could hasten the arrival of bodily immortality.
Lindbergh had been raised to believe that "the key to all mystery is science." The idea that science will allow men to become gods was instilled in him by his grandfather, a well-known surgical dentist. For postflight Lindbergh, solving the basic mystery of death seemed only as challenging as flying across the sea. It just meant doing what people said couldn't be done. Yet as he aged, and as his experiments didn't yield the hoped-for results, he began questioning his desire for immortality. He became an environmentalist, spending time in the wilderness and observing cycles of life and death in nature. Read More »